Rocky Mountain Jeep Rentals
Rocky Mountain Jeep Rentals,
345 w hwy 50,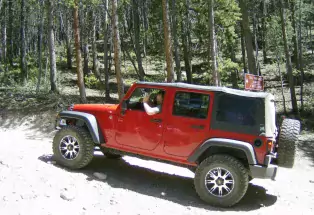 Travel to the high mountain lakes or traverse passes high above timberline. Step back in history to the remote mining camps of the 1800s. Rumble over narrow gauge railroad beds converted to 4x4 roads. Explore the first narrow gauge railroad tunnel through the continental divide. Visit ghost towns straight out of the Wild West. Have a blast with your family and friends in the mountains!
Group Amenities:

Accommodates Tour Groups,
Maximum Group Size,
Minimum Group Size