Rafting
Colorado rafting trips begin each spring, when gravity and sunshine draw Colorado's beloved winter snow down from the high country and into Colorado rivers for some of the country's most amazing adventures. Find yourself on a Colorado rafting trip passing by five 14ers on the Browns Canyon portion of the Arkansas River, carving narrow sections of the Cache la Poudre River, glimpsing Gold Rush relics on Clear Creek, looking up at the massively high Royal Gorge Bridge from the Arkansas River or floating down mild stretches of the Colorado River near Grand Junction and Glenwood Springs.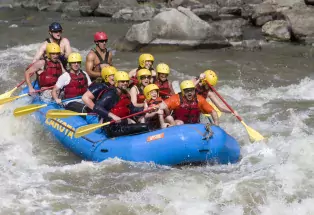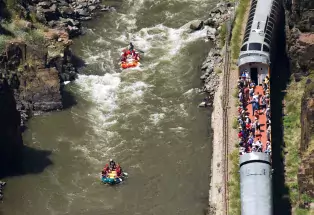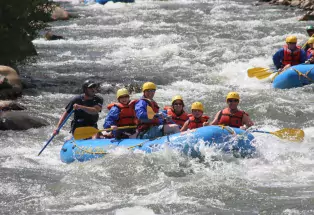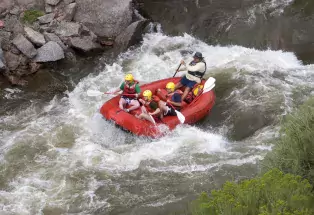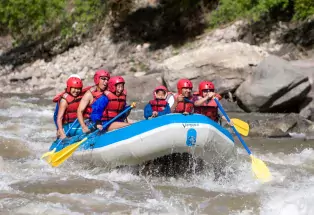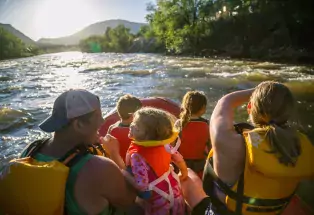 4 Things to Know About Rafting in Colorado:
Almost anyone can whitewater raft in Colorado: While adrenaline junkies can certainly get their fix on Colorado rivers, the sport is safe and fun for people of nearly all ages and abilities. Just discuss your group's abilities with the rafting company when you sign up.
Colorado whitewater guides are experts: All the rafting companies listed on this site are state-certified and have all the expertise needed to lead you safely down the river. They are accustomed to guiding trips for seasoned rafters and those who've never dipped a paddle in the water. Pay attention to the safety talk, follow directions, go with and have fun!
Intensity varies by time of year: Depending on the time of year and stretch of river, your trip could be a leisurely ride through placid waters or a thrill-a-minute adventure through the rapids. In May and June, melting mountain snow makes the rivers run faster for more exciting rides. By August and into September, the rivers are much milder. During peak water cycles, commercial outfitters may raise the minimum ages on popular family-friendly stretches of river, and those with younger kids can opt for mellower segments of the river with fewer rapids.
You can customize your trip: Colorado whitewater companies offer plenty of options for your trip, including multiday adventures that include camping, and the ability to combine whitewater trips with other adventures, like train rides, winery tours and fly-fishing trips.
Where to Whitewater Raft in Colorado
With rafting hubs and companies located near dozens of Colorado towns, including Buena Vista, Salida, Steamboat Springs, Winter Park, Vail, Grand Junction, Durango and Fort Collins, it's never hard to find a good place to get on the water.