Ice Climbing
Each winter, many Colorado rock climbers turn into ice climbers. Climbers from all over the world over converge on Colorado for the joys and challenges of winter climbs on vertical walls of frozen water.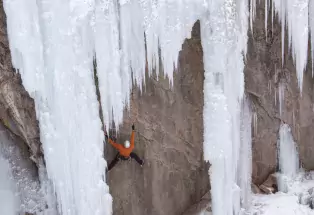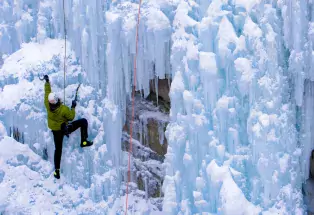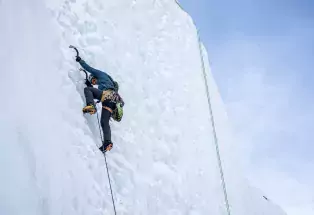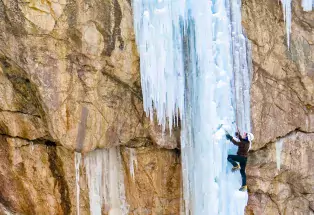 In fact, ice climbing has become increasingly popular with traditional climbers and all-around adventurers alike.
If you're fit and gutsy, sign up for instruction and try the climb too. Colorado's ice climbing capital, Ouray boasts the world's first official ice park, where frozen waterfalls offer up a new challenge to even the most experienced mountain climbers. Lake City is also a popular place for the sport, with three climbing areas and more than 50 routes on cliffs above Henson Creek.
Not for the faint-hearted, ice climbing requires training and endurance, as well as specialized equipment including ice axes, front-point crampons and layers of warm clothing.
For additional peace of mind while exploring remote areas or undertaking challenging activities, consider purchasing a Colorado Outdoor Recreation Search and Rescue (CORSAR) Card.