San Luis Valley Tourism Association
San Luis Valley Tourism Association,
P.O. Box 35,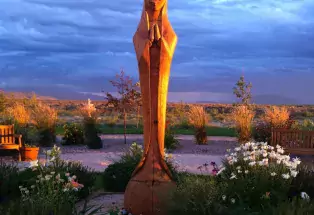 The Mystic San Luis Valley is comprised of seven counties including the towns of Creede, Crestone, Alamosa, La Veta, Gardner, Walsenburg, Saguache, Del Norte, Monte Vista, Antonito, Fort Garland, San Luis, Sanford, Manassa, La Jara, South Fork, Moffat, Cuchara, Blanca, Conejos, Hooper, Mosca and Villa Grove.  With more than 500,000 acres of public land, the Mystic San Luis Valley offers towering mountain ranges, flat prairies, icy mountain streams, geothermal wells feeding hot springs and spas, rough and tumble rodeos, tranquil evenings in the parks, large expanses of dark skies, free concerts, eclectic music venues, roaring motocross and auto races, tourist trains and historic downtown buildings, and shops filled with unique items to see and buy. 
Information Services:

Accommodation Directory,
Calendar of Events,
Cultural Information