Narrow Gauge Railroad Inn
Narrow Gauge Railroad Inn,
5200 State Hwy. 285
PO Box 636,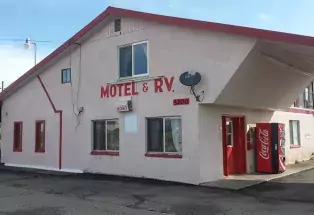 Located next to the Cumbres & Toltec Scenic Railroad Depot. A modern 33-unit motel conveniently located with an RV park and gift shop on site. Ticket agent for the C&TS Railroad. Book your room and ticket with one call 1-800-323-9469. Spend an extra day or two and enjoy the Great Sand Dunes, chapel and Stations of the Cross.
General Information:

Number of Units,
Pet-Friendly
Rate Information:

Fall/Winter (Range),
Spring/Summer (Range)