9 Amazing Experiences in Mesa Verde National Park
Mesa Verde National Park, designated by the United Nations as a cultural World Heritage Site in 1978, is a place every traveler should experience at least once in their lifetime.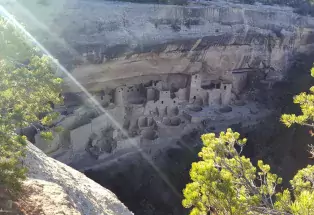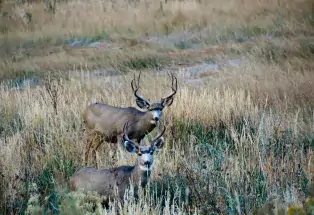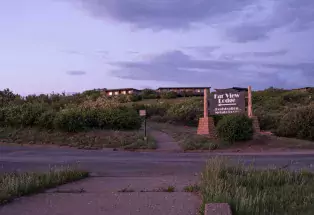 Offering a rare glimpse inside the lives of the Ancestral Puebloan people who inhabited the area for more than 700 years, the park contains 5,000 archeological sites and 600 cliff dwellings, several of which are open for public viewing.
The national park, just one hour from Cortez in southwestern Colorado, is home to a plethora of enriching experiences. Here are just a few to add to your Mesa Verde itinerary.
1. Learn the history of the Ancestral Puebloans on the 700 Years Tour.
The 700 Years Tour supplies an in-depth look into the culture, architecture and lifestyle of the Ancestral Puebloan people. The four-hour chronological journey takes visitors from A.D. 600, when the earliest pit-house villages were constructed, to the 13th century, when the civilization resided in the cliff dwellings.
See archeological sites along Mesa Loop Road and the impressive Cliff Palace. Board a comfortable motor coach and enjoy short hikes led by National Association for Interpretation-certified guides. The tour takes the guesswork out of seeing all of the highlights — just sit back and enjoy the ride!
Another option is taking a half-day Private Tour: You have the option between two great private tours depending on your season of travel! Our summer half day tour and winter half day tour to Chapin Mesa. 
2. Tour Cliff Palace to peek into the homes of the Ancestral Puebloans.
Only available for viewing via guided tour, the park's largest cliff dwelling is comprised of more than 150 individual rooms and more than 20 kivas (rooms for religious rituals). A tour of Cliff Palace is included on the 700 Years Tour, or tickets can be purchased for the one-hour, National Park Service ranger-guided tour at Visitor Research Center.
Other dwellings at the World Heritage Site that can only be explored on guided tours include Balcony House, which features a 32-foot entrance ladder, and Long House, an area reached by 12-mile winding road. These dwellings are open to visitors from late May through the fall, so plan accordingly. Tickets may be purchased for all three cliff-dwelling sites at the Visitor Research Center and the City of Cortez Welcome Center.
3. Experience serenity from your own private balcony at Far View Lodge.
Far View Lodge, located 15 miles inside the national park, possesses some of the best views in the Four Corners region and supplies the only lodging inside the park. Panoramic views into four states, private balconies and custom handcrafted furnishings help visitors appreciate the natural beauty and quietude of the area. Check out Far View Lodge specials and packages
4. Admire prehistoric rock carvings on Petroglyph Point Trail.
While there are several hiking trails in Mesa Verde National Park, Petroglyph Point Trail is the only one that offers views of petroglyphs or prehistoric rock carvings. Vistas of Spruce and Navajo canyons on the 2.4-mile trail are also a treat. 
5. Sleep under a seemingly endless star-studded sky at Morefield Campground.
Set up camp in Morefield Campground's wooded canyon and share the landscape with deer, wild turkeys and other wildlife. Choose from 267 single and group campsites and don't miss the all-you-can-eat pancake breakfast offered during the summer at Morefield's Village's Knife's Edge Café. Check into the Morefield Explorer Scavenger Hunt, for kids to enjoy exploring its flora, fauna and archaeology by biking, hiking or driving to locate 30 information stations. Receive a prize after learning about many of the Mesa Verde National Park plants, animals and past history. Read a three-day Mesa Verde camping itinerary
6. Feast on Southwest Indian tacos at Spruce Tree Café.
Spruce Tree Café's Southwest Indian tacos, Indian fry bread piled high with hearty toppings, are delightful any time of day, but they are especially satisfying after a long day of sightseeing. Steal a spot on the patio for excellent views while you enjoy a seasonally updated menu of Southwest and American classics. View more dining options
7. Cruise through 700 years of history on Mesa Top Loop Road.
This 6-mile driving tour leads to 12 surface dwellings and cliff-dwelling overlooks, including Sun Point Overlook and Square Tower House. Magnificent views of Cliff Palace also make the drive worthwhile. Find more self-guided tours of Mesa Verde 
8. View scenes from Ancestral Puebloan life at Chapin Mesa Archeological Museum.
This museum houses archeological artifacts and dioramas depicting daily life at Mesa Verde. The 25-minute orientation film is a brilliant introduction to the area's history, so make this your first stop.
9. Appreciate the area's winter beauty on cross-country skis or snowshoes.
Mesa Verde National Park's cross-country skiing and snowshoeing trails present enhanced opportunities to view wildlife during the winter, when most of the trees are bare. The groomed Cliff Palace Loop Trail has several cliff-dwelling viewpoints, while the Point Lookout Trail offers access to the area's peaceful backcountry.