12 Free Things to Do in Colorado
Keep your change jingling in your own pocket with these free Colorado activities and attractions. From wildlife-spotting havens to national historic districts to geologic marvels, you're sure to agree many of Colorado's riches are worth (but won't cost) a fortune.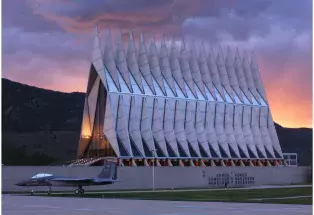 1. The Great Outdoors
Enjoying Colorado's natural beauty is the most obvious budget-friendly option. Just-right temperatures year-round draw outdoor enthusiasts to our open lands and thousands of miles of trails for hiking, mountain biking, snowshoeing and cross-country skiing, wildlife watching, fishing and much more. Check out 99 Gorgeous Places, Quick Guide to Colorado National Parks and Magical Moments on Colorado's Public Lands for ideas on where to head first.
2. National Wildlife Refuges
Colorado is home to seven National Wildlife Refuges that are free and open to the public. The refuge system was created to conserve America's fish, wildlife and natural areas across the country. Each of Colorado's refuges is home to diverse ecosystems where visitors can spot everything from bison and moose to hawks and bald eagles living and nesting among some of the state's most spectacular scenery. Learn more about wildlife watching in Colorado.
3. Geologic Marvels
In Colorado Springs' Garden of the Gods, those who walk the trails that meander around the park's otherworldly red-rock figures search for geologic formations in the shapes of kissing camels, cathedral spires, praying hands and sleeping giants — and a few that seem to teeter in gravity's grip. Red Rocks Park and Amphitheatre in Morrison is comprised of massive, slanting red-rock outcroppings that rise from the earth to create an acoustically ideal natural amphitheater. Joggers love to run up and down the calf-burning steps (on non-concert days), hikers weave around the rock formations on a network of easy trails and all visitors enjoy the views of downtown Denver. 
4. People-Watching
16th Street Mall and Pearl Street Mall — in Denver and Boulder respectively — are the two most popular outdoor pedestrian malls in Colorado. They're also the perfect place to get to know the character of these two Front Range towns. Peek in the shops, lounge on green areas and benches, and watch the local characters come and go.
5. Air Force Academy & Colorado Springs Pioneers Museum
Take in two symbols of American pride in Colorado Springs. The U.S. Air Force Academy's visitor center and iconic chapel give you a glimpse of cadet life, academy history and the chapel's beautiful stained-glass windows. At Colorado Springs Pioneers Museum, permanent and rotating exhibits highlight the history and culture of the Pikes Peak region. View artifacts from Ute, Cheyenne and Arapaho cultures; photography by local artists depicting the history of the area and a special exhibit about Colorado Springs founder General William Jackson Palmer. Find more attractions in Colorado Springs.
6. Scenic Gondola rides
Hop on a gondola and soar high into the sky as you gaze down out at peaks blanketed in thick snow and dotted with evergreens reaching up toward you. Both the Telluride Mountain Village gondola and Breckenridge's BreckConnect provide these stunning views to riders free of charge.
7. Dinosaur Walks
In Picket Wire Canyonlands outside La Junta, you can stand in a three-toed impression left in the bedrock by a brontosaurus 150 million years ago. The footprints, located in North America's largest dinosaur track site, are reached after a very flat five-mile hike, bike or horseback ride. At Dinosaur Ridge near Morrison, you can take self-guided tours (guided tours are $4) of exposed fossils and footprints, as well as the excavation sites, including the site where the world's first stegosaurus was discovered in 1877. For more, read Where to See the Dinosaurs of Colorado.
8. Only-in-Colorado Events
Coloradans celebrate heritage and holidays with great pageantry. Events listed on our site range from holiday fests to historic tributes to just plain zany gatherings. Check our events page for free winter carnivals, farmers' markets, artwalks, Oktoberfests, balloon festivals and much more, which can be searched by city, region, date and event type.
9. Scenic & Historic Byways
While driving is not technically free, you won't have to pay admission on Colorado's scenic and historic byways — 26 routes that pass through the Rocky Mountains, the canyons and gorges of the Western Slope and the sun-kissed prairies of the eastern plains. With so many pathways connecting the dots between historic sites and vast acres of majestic scenery, Colorado's the best state in the union for road tripping. (Just make sure you know before you go, as some of our byways close in winter.) Learn about quirky roadside attractions in Colorado >>
10. Historic Districts
Colorado Historic Districts in classic mountain hamlets such as Breckenridge, Crested Butte, Durango, Telluride, Georgetown and Manitou Springs have maintained several of the structures built in the towns' earliest days, giving visitors a peek into the past. Check each town's visitor center for walking tours of sites with the most storied bygones. 
11. Colorado Ghost Towns
Abandoned yet well-preserved mining towns offer a fascinating window into the state's rough-and-tumble past, when fortune-seekers, outlaws and cowboys roamed the West. Many Colorado ghost towns are accessible by off-road vehicle or ATV in the summertime, including Independence near Aspen, St. Elmo near Buena Vista and Animas Forks near Silverton. 
12. Free Museums
From the works of local artists to authentic moon rocks, Colorado's free museums house a bounty of treasures. Find out how greeting cards are made at Leanin' Tree in Boulder; or learn how Loveland earned the nickname Sweetheart City USA at the Loveland Museum/Gallery (Several galleries are free, but do note admission to art exhibits in the main gallery costs $7). At the Colorado School of Mines Museum of Earth Science, check out moon rocks, fossils and even a walk through an indoor cave to see minerals that glow.
Want More?
See for Free: 6 Delicious Colorado Tastings
Free Things to Do in Colorado with the Kids
Free Tours in Denver, Boulder & Colorado Springs 
Photos: Courtesy of the U.S. Air Force Academy; courtesy of Visit Denver, The Convention & Visitors Bureau/Steve Crecelius, Red Rocks Amphitheatre.