145 Ways to Celebrate Colorado: Fall & Winter
On Aug. 1, 2021, the state of Colorado turned 145 years old! To celebrate, we came up with a list of 145 purely Coloradan experiences for you — from diverse cultural experiences and historical sites to scenic drives and local eateries.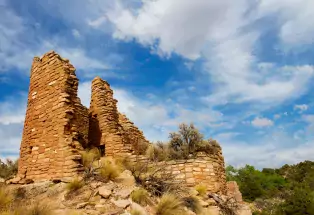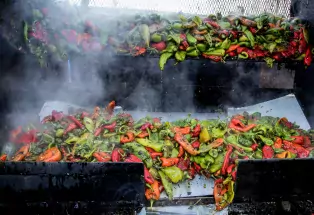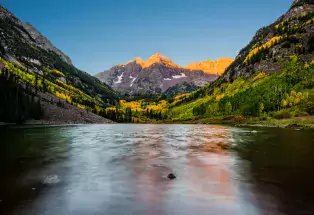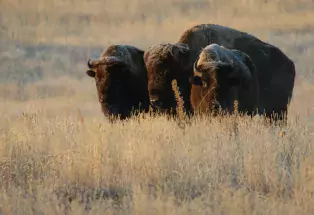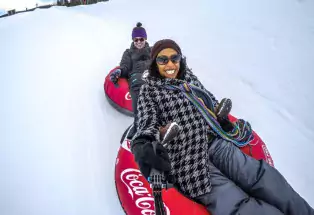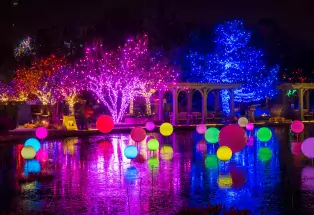 Find the other half of the list and explore ways to celebrate Colorado's birthday in spring and summer >>
Fall
Winter
Honor Black History Month (February) by exploring the Black American West Museum & Heritage Center (Denver) and Fort Garland Museum & Cultural Center, where you can learn about Colorado's Buffalo Soldiers, some of the country's first national park rangers!
Watch professional ice sculptors chisel their frozen magic at December's Berthoud Snowfest & Colorado Snow Sculpting Competition.
Wander the multi-hued striated canyons at Paint Mines Interpretive Park (Calhan).
Tour the stunning Miramont and Glen Eyrie castles (Colorado Springs).
Explore Ridgway, the charming mountain town where the Grammy Awards are made by hand and 1969's "True Grit" was filmed.
Warm up with spicy dishes and drinks from Colorado restaurants — think everything from hamburgers smothered in Pueblo green chiles to ghost-pepper-spiked hot cocoa. 
Take in a sunrise on the eastern plains as the Last Chance Module Array casts artistic shadows on the prairie.
Celebrate Women's History Month (March) by learning about some of Colorado's coolest feminists at Center for Colorado Women's History (Byers-Evans House Museum) (Denver).
Find hidden speakeasies at B&GC (Denver), Social (Fort Collins) and The Bookcase & Barber (Durango).
Get schooled in alpine skiing and snowboarding at powder havens across the state, including many that offer adaptive and accessible lessons.
Layer up and wander the eye-catching Denver Zoo Lights or Denver Botanic Gardens Blossoms of Light.
Whoop for your fave contestants at skijoring contests — where cowboys on horses pull skiers through snowy obstacle courses — in Leadville and Silverton.
Sip over-the-top hot chocolate at Bird & Jim (Estes Park) or The Little Nell (Aspen).
Pose for a photo on the mile-high step of the golden-domed Colorado State Capitol (Denver).
Climb glacial-blue cliffs nestled in a natural gorge at the world-famous Ouray Ice Park.
Tour the National Ice Core Lab, which houses ice cores from the glaciated regions of the world (Lakewood).
Visit a living-history farm at Littleton Museum and say "hi" to the resident donkey.
Get your hygge on with a spa day (massages, wraps and more) at a cozy mountain resort.
Snap photos of the petrified wood stumps at Florissant Fossil Beds National Monument.
Backcountry ski to a 10th Mountain Division Hut — and learn safety tips before you go!
Ring in the Lunar New Year with the Colorado Springs Chinese Cultural Institute.
Lace up some skates and glide on outdoor ice-skating rinks at Denver International Airport, Evergreen, Idaho Springs and Beaver Creek.
Listen to the sounds of whinnies and hooves crunching through snow on a sleigh ride before tucking into meals, snacks and ciders.
Toboggan down a frosty hill at The Meadows at Elk Camp (Snowmass) or Firecracker Hill (Telluride), or snow tube at resorts like Winter Park. 
Hit that corduroy while learning to cross-country ski or snowshoe at one of our 20-plus Nordic centers, many of which offer adaptable lessons.
Toss back some winter cheer on the world's largest Shotski at Breckenridge Ullr Fest in December.
Marvel at artifacts from the Ice Age at Wray Museum.
Find inspiration in world-class art at A.R. Mitchell Museum of Western Art (Trinidad), Chapungu Sculpture Park (Loveland) and Museo de las Americas (Denver).
Visit Santa's workshop at North Pole, Colorado, at the base of Pikes Peak (Cascade).
Devour holiday dishes like latkes from Latke Love (Littleton), peanut stew from African Grill and Bar (Lakewood) or tamales from Tamales from Heaven (Evans).
Book a cozy winter cabin where you can soak in a hot tub while the snow falls, read next to a crackling fire or take in mountain views while you roast s'mores.
Sip a whiskey warmup at distilleries like Rising Sun Distillery (Denver) and Marble Distilling Co. (Carbondale).
Get in on one of Colorado's weirdest festivals by "celebrating" the cryopreservation of Bredo Morstoel at Estes Park's Frozen Dead Guy Days.
Pull out your fanciest duds for an elegant afternoon of high tea at The Brown Palace Hotel & Spa (Denver) or The Queen's Parlour Tea Room at Miramont Castle (Manitou Springs).
Pick up souvenirs emblazoned with our beloved Colorado "C" on it — maybe a beanie and some woolen socks?
Embrace your inner penguin and support Special Olympics Colorado with polar plunges across the state.
Want More?
Check out more winter adventures >>
"Fall" in love with autumn in the Centennial State >>