15 Colorado Travel Tips You Need to Know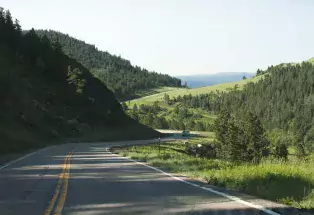 Avoid peak travel times by heading out mid-week.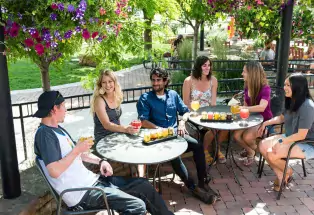 Enjoy chiller vibes at restaurants and breweries during off hours.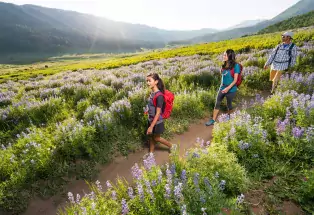 Help protect natural areas by sticking to trails. 
Head to restaurants at off hours, like when they first open, for a more relaxing experience.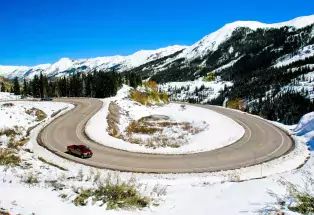 Max your Colorado time by heading to the mountains at nonpeak travel times.
These helpful insights let you enjoy the state by traveling at off-peak times, exploring lesser-known treasures and traveling like a local. As an added bonus, many of these insider's tips will help you Do Colorado Right by being a responsible traveler.
General Travel Tips
The more time you're behind the wheel, the less time you have to breathe in Colorado's evergreen-tinged air and explore our vibrant urban centers. Maximize your vacay days with these helpful hints:
1. Make longer drives during the weekdays and avoid holiday weekends. The roads will be clearer and, as a bonus, many hotels offer lower rates to mid-week travelers.
2. Heading to the mountains? Peak travel days are Fridays (westbound on I-70) and Sundays (eastbound on I-70). Plan your excursions around those days so you spend more time soaking up alpine views than looking at brake lights. Also, check weather predictions for where you're heading, not just where you are, especially in winter. It may not be snowing along the Front Range, but it definitely can be in the mountains. That's why it's important to check for road conditions and safety road closures before you go. Use cotrip.org for travel information and alerts.
3. Some popular natural attractions, including national parks, have reservation systems so check in advance to see if you need one before you go.
4. Regardless of whether you're in a big city or small town, you'll find plenty of ways to get around without using your car keys. With a multitude of bike shares, bike rentals and even electric scooters spread across the state, two-wheeled transport is a cinch to locate. Those planning urban vacations will also have easy access to public transport, including commuter trains, buses and shuttles. So, jump on a shuttle and shop till you drop! Learn more about getting around in Colorado.
Outdoor Exploration
It's easy to see why Colorado is a haven for nature and wildlife lovers: The Centennial State boasts more than 104,000 square miles of mountains, plains, canyons and desert — all brimming with diverse flora and fauna. And the secret has been out for a while, leading to crowds at popular parks and trailheads that can damage our natural resources. Here's how to enjoy open spaces and Do Colorado Right as you visit, while still getting that Rocky Mountain nature high you're after:
5. Bagging fourteeners is a popular summer pastime but let us tell you about our 13,000-foot peaks: We have 600-plus to pick from. You'll get the same spectacular views of cerulean lakes, glaciers, alpine tundra and wildlife (like mountain goats and pika) without the steady stream of peak pilgrims you'll find on fourteeners. 
6. Always read trail descriptions and reviews before setting out. Some may require route finding while others may have hazardous conditions to avoid. Always stick to the trails to protect natural areas — and there's no shame in not reaching the summit if it keeps you from pushing yourself too hard.
7. We have more than 39,000 miles of mapped trails, so you'll have plenty to choose from no matter which region of the state you're exploring. When looking for less-trafficked options, including thirteeners, check out apps like COTREX. Not only do these help you map out your route, but they can also give you an idea of how popular a trail is.
8. Help prevent overcrowding at trailheads and ski areas by carpooling with your buds.
9. Take a pass on areas that are heavily posted by social-media influencers, as they'll likely be more populated. And while we encourage you to photograph and post your stunning pics of the Centennial State (no filter needed … ever), please tag them responsibly — or don't geotag them at all — to protect natural areas and keep them wild for your future visits.
10. Colorado's national parks are otherworldly and just plain amazing. As such, people flock from all over the globe to visit, which can lead to parks being filled with more humans than chipmunks and elk. Bypass entrance lines by getting to parks as soon as they open and hitting them mid-week when there might be less of a crowd. Also, don't overlook our lesser-known lands! They've got all the classic Colorado beauty you're looking for but aren't as heavily frequented.
11. Speaking of lesser-known lands, have you met our wilderness areas? We have more than 40 across the state, each with its own special magic. These natural spaces are perfect for backpacking and camping, with delights ranging from tumbling waterfalls and mountain views to trout-filled rivers and golden-red rock formations.
12. Guided tours are another great way to explore hidden wild lands in Colorado. Our expert local outfitters know all the coolest spots, whether you're looking to backcountry ski, cross-country ski, fly-fish, hike, mountain bike, paddleboard or shoot some whitewater rapids.
Dining, Wining & Events
Our local dining and Colorado Liquid Arts™ scenes aren't to be missed, and we have enough events to fill your calendar for years. As expected, all this awesomeness is in demand. Wanna know how to soak it all up while bypassing wait lines? We've got you covered:
13. Plan ahead when dining out and go to restaurants at off hours, like when they first open and the lull between lunch and dinner. You'll find less bustle and a more leisurely vibe. (Check those hours, though. Some places close during these slower times.) Google is also helpful here, as you can get reports of how busy an eatery typically is at a given time.
14. The same goes for our breweries, cideries and distilleries. These places can be popular, especially if they boast an outdoor patio or heated outdoor seating. Our suggestion: Go for an early morning hike or adventure, then treat yourself to beverages as soon as an establishment opens.
15. When it comes to festivals, try out small-town celebrations. These events boast far fewer people but are still packed with fun. Happenings in our charming mountain hamlets, desert cities and prairie towns run the gamut from rodeos and live music performances to agricultural festivals and the celebration of a headless chicken.
And remember — no matter where you end up in our beautiful state, Do Colorado Right by trashing the trash and leaving Colorado pristine for current and future travelers.