4 Travel Tips for Your Vacation to Leadville & Twin Lakes at the Top of the Rockies
Take a sky-tickling trip to Leadville, North America's highest incorporated city, for high-alpine beauty hidden away from interstate traffic. This town is up there, which gives you a chance to explore the country's highest coffee shop, highest brewery, highest day spa, highest vegan diner … you get the idea.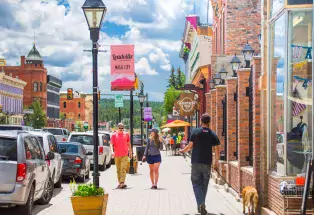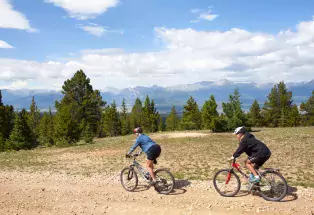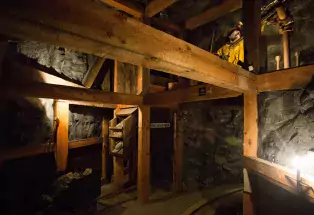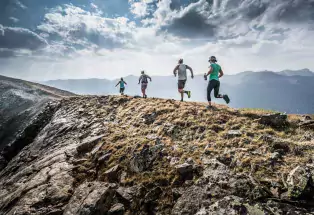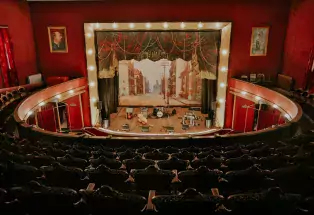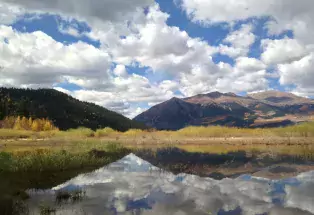 Visiting this Victorian-era gem means you'll be rewarded with easy access to Colorado's highest fourteeners, glorious silver-boom architecture and, of course, an adventure-worthy landscape swathed in rivers, lakes and streams.
Follow these travel tips for maximum enjoyment of this truly unique 2-mile-high destination.
1. Cool, comfortable lodgings (that fit your values, too!)
If you're looking for a cool place to stay, why not focus on finding a comfortable spot that supports your values?
Is being eco-friendly important to you? Consider overnight spots that are kind to Mother Earth and, potentially, your travel budget depending on where you stay. Campgrounds, hut trips and yurts are all available around the Leadville area with reservations.
Pro tip: Hut and yurt stays, particularly the 10th Mountain Division Huts and Tennessee Pass Sleep Yurts, tend to book up fast. Be sure to plan well in advance to ensure your spot.
Meanwhile, cabin accommodations at the FREIGHT S.L.umber Yard focus on comfort and inclusivity for everyone, both visitors and locals. FREIGHT, also a venue and community gathering spot, gives 10 percent of its time and space to local organizations that give back in a positive way to the community.  
Find more Leadville and Twin Lakes places to stay
2. How to get that small-mountain-town version of Leadville (or close to it)
When should you go? The secret is out: Summer is great at the Top of the Rockies, but spring and fall offer times to get the trails all to yourself, access more affordable lodgings and enjoy no waits for Leadville's popular and growing culinary scene. In winter, Leadville is an ideal basecamp for snowy adventures including 100 miles of Nordic-ski trails, fat biking, snowshoeing, snowmobiling and easy access to Ski Cooper and a half-dozen other world-class ski resorts.
In the summer and winter months, driving to and from Leadville on weekdays means you'll have more time to enjoy off-the-beaten path scenery along U.S. Hwy. 24. Also, be sure to check drive times and conditions before you go on cotrip.com.
In the summer months, for startling mountainous landscapes, meander along the Top of the Rockies Scenic and Historic Byway, making overnight stops in Leadville and Twin Lakes mid-week for the best experience. If you are coming in from Aspen, you can access Twin Lakes in under an hour via a panoramic route along Independence Pass from late May to Early November (it's closed seasonally from late fall to early spring). Be sure to stop and spend a few nights in Twin Lakes, where you'll find incredible hikes and starry nights like you've never seen before.
Two wonderful, yet lesser-known experiences include touring one of Leadville's fascinating museums showcasing the Wild West past and enjoying live performances at the historical Tabor Opera House.
Pro tip: Unless you're attending one of Leadville's world-class trail-running races like the Leadville 100 (yes, that's a 100-mile running course!), plan your visit around busy race weekends for a less busy Leadville experience.
3. Enjoy, explore & help preserve the beauty of Colorado's fragile high-alpine environment
Leadville's four closest fourteeners (mountains above 14,000 feet) are all under an hour from town, making it a fantastic basecamp for summer trekking. In fact, trailheads to Mount Elbert and Mount Massive — Colorado's highest- and second-highest fourteeners, respectively, are only 30 minutes away. Ten other fourteeners are within an hour's drive, making this less-traveled wilderness area a prime place to explore the state's sublime beauty.
Hiking up a fourteener isn't a novice activity, however, so preparation and attention to safety are paramount. First, increase your chances of a successful summit by arriving early in Leadville — just one day early from Denver or two if you're traveling from somewhere lower — to acclimate to the area's high elevation.
Always stick to the trail and leave it as you found it to protect natural areas and avoid getting lost. Also, check 14ers.com for peak conditions and the weather forecast before heading out (Colorado's notorious for its rapidly changing weather systems). Stop in to local gear shops for last-minute adventure items and some friendly local knowledge.
To help preserve the beautiful yet fragile landscape, always check the fire-ban status in Lake County for Leadville and Twin Lakes before heading out and take the Adventure By Nature Pledge to show your dedication to responsible visitation.
Pro tip: Start your hikes early in the day, think sunrise or before, to avoid Colorado's frequent high-elevation afternoon thunderstorms. Find more safety tips and things to bring on your summer backcountry adventure
4. Packing (& drinking) tips for the Top of the Rockies
Leadville's high elevation (we're talking 10,152 feet up!) makes for cool days and even cooler nights, even during the summer months. Pack so you can dress in layers — and be prepared to add or shed one depending on if you're in the sunshine or shade.
Pro tip: A knit hat and gloves may be helpful at night around Leadville, even in June, so pack those in your carryon even if it feels a little silly to do so.
Your bar tab goes further in Leadville, too. Though it's scientifically debated as to why, just about everyone reports that drinking alcohol when you're 2 miles high impacts you about twice as much as when you're in Denver (only 1 mile high) or below. Our recommendation is to take it easy, especially your first night, staying at higher elevations.
Want more information?
Sign up for Leadville's monthly newsletter