7 Reasons Durango is a Must-Visit Colorado City
Durango is known for many things — massive mountains, unbeatable skiing and a historic narrow gauge railroad to name a few. But there's so much more to this former mining town.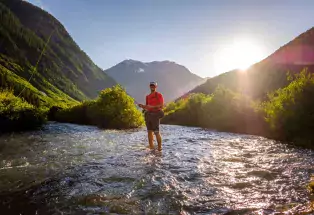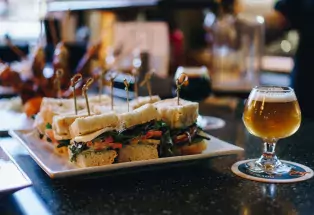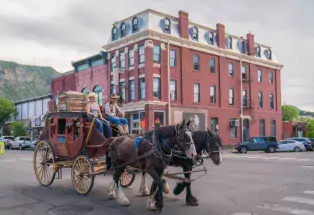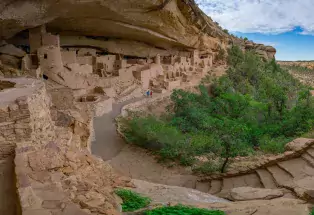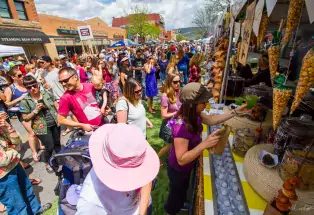 Over the years, Durango has been a source of inspiration to actors and directors filming award-winning movies and famous authors penning Western novels. Athletes have shattered records and made global news from our trails and slopes. And bubbling beneath all this is a rich and storied history.
Here are seven reasons Durango should make your Colorado bucket list:
1. It's the Hollywood of the Rockies
With 2 million acres of wild national forest at our doorstep, it's no wonder this southwestern city has been chosen as the set for movies and film more than 30 times. Some of the many movies shot in Durango since the early days of film include "Butch Cassidy and the Sundance Kid," "National Lampoon's Vacation," "A Ticket to Tomahawk" and "City Slickers." You can even visit the exact spot where Butch Cassidy and the Sundance Kid plunged into the Animas River. The scene was shot at Baker's Bridge, just north of Durango, and it's perfect for an afternoon picnic.
2. Culinary Creativity Abounds
Once known as the city with more per capita restaurants than San Francisco, Durango has always served as a foodie's paradise. You might even spot some Durango delicacies on your grocery store's shelves, from Ska Brewing beers and Honeyville honeys, jams, jellies and sauces to Durango Diner Green Chili and Rocky Mountain Chocolate Factory sweets. Durango chefs, brewers and artists earn awards year after year for their creative dishes.
3. It's a haven for Professional Athletes
Our fresh, dry powder and trails that snake through spruce forests with breathtaking views make Durango a city where outdoor adventure is considered a near-religious experience. Competitions like the Iron Horse Bicycle Classic and the Hardrock Hundred Mile Endurance Run draw impressive athletes from around the country.
From Ross Anderson, known as the "The Fastest Skier in All of American History," and Olympian Ruthie Matthes to world-class mountain bikers like Ned Overend, Bob Roll and Missy Giove, famous athletes have sought out Durango for its unrivaled terrain, trails and outdoor-sporting community.
4. Authors, Artists & Celebrities Find Inspiration Here
A number of famous artists and writers have called the historic hotels of Durango their home away from home over the years. At the Strater Hotel on Main Avenue, you can slumber in the exact room where Louis L'Amour wrote his famed Sackett Series. About a block away, the Rochester Hotel pays tribute to Durango's motion-picture history, with each room's decor referencing different locally filmed Western movies. The General Palmer Hotel, named for the Civil War general who built it in 1898, has hosted celebrities like Michael J. Fox, Tanya Tucker, Christie Brinkley and Ed Marinaro.
And that's not all — Sticker Art, created by artist Bryant AuCoin, was inspired by the scenic mountain vistas that can only be found in Durango.
5. There Are Miles of Gold Medal Waters
Gold Medal streams are as amazing as they sound. In order to qualify for this coveted designation, a fishing area must be able to produce a minimum of a dozen 14-inch (or larger) trout per acre and 60 pounds of standing stock. Durango's own Animas River has a 4-mile strip of Gold Medal water between Lightner Creek and Rivera Crossing Bridge. Expect to land rainbows and browns as you've never seen. Snag your fishing license from the local Duranglers shop and hire a guide to take you straight to the sweet spots.
6. Historic & Cultural Roots Run Deep
You could explore the ancient history and culture of the southwest for months and still have plenty left to see. With more than 2,500 preserved archeological sites, four nearby national monuments, 13 historic sites, two members of the UNESCO World Heritage List and one national park, Durango boasts unbeatable access to some of the country's best-conserved history. Spend a day at Mesa Verde National Park, tour Chaco Canyon and make a point to escape into the Weminuche Wilderness for some intimate outdoor time.
7. It's Home to the Historic Durango & Silverton Narrow Gauge Railway
Without the mining boom of the 1800s, Durango wouldn't be what it is today. In its heyday, the train carried more than $300,000,000 worth of precious metals. A proud testament to how this community values history, the Durango train today carries thousands of passengers year after year.
Climb aboard to experience an open-air journey like no other. You'll wind your way about mountains, above dramatic canyons and through the stunning San Juan National Forest. The Durango train was once the only efficient way to get to Silverton and back — now it's considered the best way.
This content was originally published on Durango.org.
Want more?
Find Durango articles and videos
Discover 12 hidden gems in Durango