8 Tips for Safer Cannabis Consumption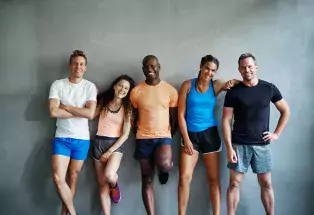 In the spirit of making awesome vacation memories, here are some guidelines for consuming adult-use marijuana and CBD responsibly.
Smart Marijuana Use
Tetrahydrocannabinol (aka THC) is the intoxicating ingredient in cannabis. With the exception of topicals (such as lotions, creams, oils, sprays and salves), THC products are designed to get you high. The following tips can help guide your next weed adventure.
Make sure your meds and health conditions mix with marijuana
Traveling to Colorado and plan to indulge? Consider asking your doctor for advice before sampling any THC-infused goodies. If you live in a state where marijuana isn't legal or  just plain aren't comfortable talking to your doctor about it, you can ask a friendly Colorado pharmacist or call Leaf411, a free cannabis hotline staffed by registered nurses, at 1-844-LEAF411.
Some medical conditions or medications don't play well with THC or CBD. (Pregnancy, anxiety meds and blood thinners are just a few examples.) And just like alcohol or tobacco, it's never OK to use any cannabis products when pregnant or nursing.
Read dosing labels and start off small
Everyone responds differently to THC, so the rule of thumb is to start low and slow — even if you've smoked before or know your way around a pot brownie. Licensed "budtenders" (dispensary staffers) recommend just 2.5 to 5 mg of an edible at first. Keeping in mind that it's easy to overconsume edibles without meaning to, we recommend waiting at least four hours before heading back for another similar-sized nibble.
Dosages are harder to gauge when smoking, as THC potency can vary between products and strains, so it's key to listen to your body. Try just a little to start and remember that the amount you need to feel high might be different than what someone else can handle. Age, weight, higher elevations and many other factors can all play a role in how the weed hits you. While smokables typically take effect sooner than edibles, you still want to give yourself some time to see how you feel before upping the amount.
It's also key to read labels before using THC topicals.
Know when you've had too much
There is no known case of a fatal overdose from marijuana; however, using too much can be a major bummer and could even lead to a hospital visit. The Centers for Disease Control and Prevention (CDC) says the severe effects that are warning signs you've had too much include:
· Extreme confusion
· Anxiety
· Paranoia
· Panic
· Fast heart rate
· Delusions or hallucinations
· Increased blood pressure
· Severe nausea and vomiting
If you think you've accidentally overdone it, call the American Association of Poison Control Centers at 1-800-222-1222. They're open 24/7 and are trained to help you. (There aren't any legal repercussions for calling, either.)
Don't mix weed with other substances
The best way to enjoy your high is to stick to one lane, meaning don't mix marijuana with other substances, including alcohol. There's no need to overdo it, and you can responsibly sample Colorado's delicious craft beers and ciders another day.
Skip the drive if you're high
Just like you shouldn't drive drunk, you shouldn't drive high. In fact, if you're found with 5 nanograms of active THC in your blood, you can get charged with a DUI. This is not a vacation memory you want to take home, so wait out your high (at least six hours if you've smoked and upwards of eight hours if you've consumed edibles) before getting behind the wheel. 
Smart CBD Consumption
Cannabinol (CBD) is another active ingredient in cannabis, but it doesn't get you high. Unlike THC smokables and edibles, you can find hemp-based CBD products containing less than 0.3 percent THC being sold in a variety of stores outside of dispensaries, like health stores, coffee shops and so on. Dosing is important as well: Just because a CBD product is low- or no THC doesn't mean you should swig the whole bottle. Pay attention to labeling or consult the manufacturer if you have questions about how much to take.
Here are some ways to practice safer CBD use:
Talk to your doctor or a pharmacist
Like vitamins, supplements or additives, CBD products can interact with certain medications. Ask your doctor or a pharmacist before trying CBD to make sure it's OK to use with any meds you take or with any medical conditions you might have. To be clear, the Food and Drug Administration (FDA) says pregnant and nursing moms should steer clear of CBD.
Understand the FDA's stance
To date, the FDA has only approved one CBD-derived drug product: Epidolex, which has to be prescribed by a doctor. Aside from that, CBD remedies don't have the FDA's stamp of approval.
Read the instructions and ingredients
Some CBD topicals and edibles are infused with THC, so be sure to read the label. CBD products containing THC above levels of 0.3 percent can only be bought at dispensaries. However, some dispensaries also sell CBD products not mixed with THC. If you're in doubt, ask your budtender to point you in the right direction and look for the state's diamond-shaped "THC" Universal Symbol on the product or its packaging to be sure. And, of course, always follow the instructions to the letter, starting low and slow, just as you would with THC.
Want more?
Know where you can legally consume marijuana >>
Find out how to legally dispose of cannabis when leaving Colorado >>