The Adventure is Yours in Colorado Springs
With more than 55 area attractions, remarkable scenery for endless outdoor escapades and a vibrant culture filled with arts, entertainment and rich history, your next trip to Colorado Springs is sure to be jam-packed with activities.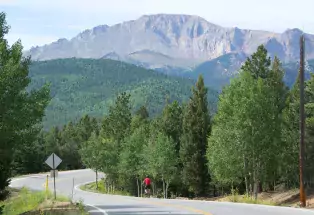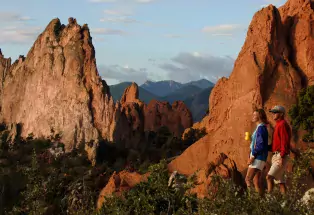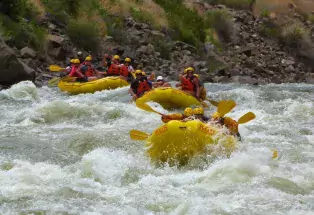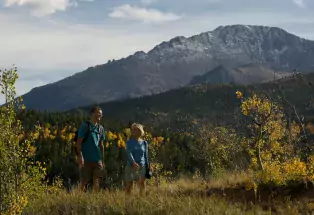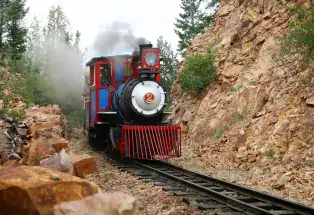 Here are four reasons to visit the area now.
1. The Spirit of Travel
The spirit of travel lives in everyone, and is especially easy to recognize in the hallowed halls of the brand-new U.S. Olympic & Paralympic Museum. Learn about the incredible athletes that have gone on to create magic in stadiums and arenas all over the world.  
The region is also spirited when it comes to Western history — think mining, trains and architecture that you can't find anywhere else. Top those experiences off with a tipple of Colorado Springs-made whiskey at Axe and the Oak or get soaked on a whitewater rafting expedition  — that water is colder than you think and will make you feel alive! 
2. Easily Accessible Socially Distanced Adventures
The best vacations are free of worries. You're in luck here because an abundance of fresh air and wide-open spaces (queue The Chicks) means Colorado Springs is the perfect spot for a socially distanced vacation. 
Just step outside the door of your hotel, B&B or campsite, and that fresh air will get your blood pumping and make you feel inspired. Check out one of the many trails, remembering to stay 6 feet apart from others as you go. 
If hiking isn't your thing, that's OK: You have plenty of other options to explore. Maybe hit the green, and golf the day away or try not to make a huge splash at a stand-up paddleboarding class. If taking a walk on the wild and inspirational side is more your style, opt for a self-guided art tour or a feed a giraffe at the Cheyenne Mountain Zoo. 
3. Awe-Inspiring Scenic Drives
Yet another way to participate in keeping your distance is to see all the area has to offer from the front seat of your car. Put that baby in drive and get ready to be wowed by jagged peaks, chocolate-walled canyons and golden aspen leaves!
The Gold Camp Road to Old Stage Road route runs along a former railroad line from Colorado Springs to Cripple Creek. You'll wind upwards through evergreen-laden switchbacks, historic tunnels (one of which is said to be haunted) and find plenty of pit stops that are perfect for hiking. 
U.S. 24 to Woodland Park boasts many sights in just a 20-minute drive. As you cruise, look back out your left window to glimpse magnificent mountain structures dotted with red rocks and covered in lush pines before popping out in the cute mountain town of Woodland Park. Your first stop must be the Pickle Shack (a shop for pickle lovers if the name wasn't clear).
4. A Colo-Ready State of Mind
As you know, it's important to practice responsible travel habits, looking out for yourself and others, on your next expedition to the Springs. Remember to spread out when doing anything around other people and always wear your mask — might we suggest one covered in Colorado "Cs?" You should also stay home if you're sick and do research into individual places' rules and guidelines. Lastly, Leave No Trace when you're out-and-about in the Colorado Springs region, and any part of the state.  
Want More? 
Explore more of Colorado Springs
Learn more about the Spirit of Travel