An Insider's Guide to Colorado's Pride Month
If you're looking to let your rainbow flag fly this June, one of the best places to celebrate Pride Month is colorful Colorado. While the road to LGBTQ+ equality in Colorado has had some ups and downs, the state's rainbow community always kept moving forward — and now Colorado is widely recognized as one of the most LGBTQ+-friendly states in the U.S.A. We welcome gay gadabouts and queer questers to our fabulous festivities with open arms so get ready for a wild ride as we take you on a tour of Colorado Pride. Learn about Pride history and Colorado events below.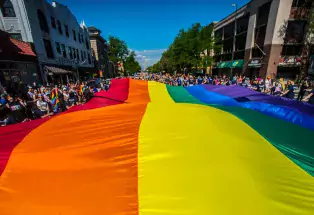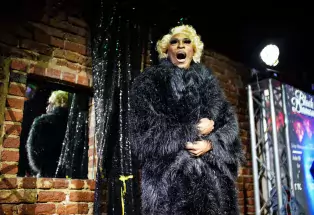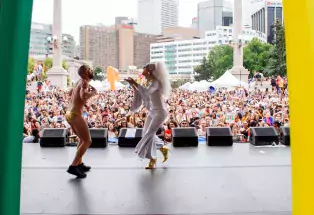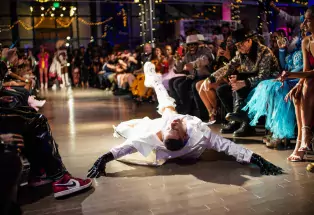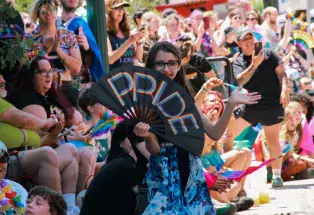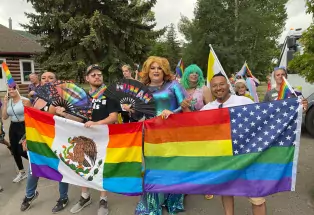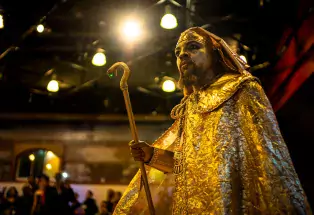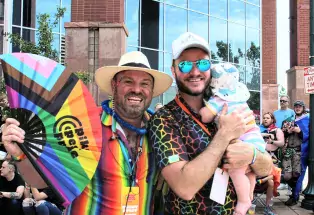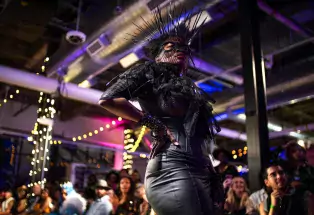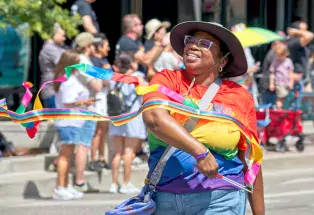 Pride History
In 1999, President Bill Clinton gave June the rainbow stamp of approval by declaring it Gay and Lesbian Pride Month in commemoration of the Stonewall Riots, the OG ("original gay") moment that kicked off the modern LGBTQ+ rights movement. But wait, it gets better! Fast forward to 2011, and Barack Obama takes it to the next level by recognizing the whole LGBTQ+ community. Now, we call it Pride Month and it's a global celebration of all things fabulous, where people all over the world come together to show love and support for diversity, equality and inclusion.
Denver PrideFest
Denver PrideFest has been around so long, you know it's really special. Recognized as one of the top 10 Pride events in the nation, the festival attracts hundreds of thousands of people from all over the world. The Coors Light PrideFest Parade is a sensational spectacle of floats and performers sashaying along Colfax Avenue. After the parade, visitors head to Civic Center Park (look for the Mile High Marker on the steps of the Colorado State Capitol proving you're exactly 1 mile high) for more music, food and festivities.
Pride Pro Tip: Take advantage of helpful services like rideshares — or reserve a spot in advance using Laz Parking or SpotHero — so you can spend more time enjoying the festivities.
Black Pride Colorado
For years, the phrases "Black is Beautiful'' and "Gay is Good'' have reminded us of the power and beauty of marginalized communities. Black Pride Colorado is a relatively recent addition to the Colorado's Pride scene. Happening in Denver, it embraces these ideals by celebrating queer Black culture throughout the entire month of June. With a wide array of events, from outrageous outings to high-powered performances, Black Pride Colorado invites everyone to participate in honoring the LGBTQ+ Black community. This event also reminds us that Pride is both a celebration and an act of resistance.
Pride Pro Tip: Plan ahead! Check event schedules, map routes and get tickets early to make sure you don't miss a minute.
Boulder County Pride
If you're looking for a Pride destination that's as progressive and inclusive as it is beautiful, look no further than Boulder. Not only does it earn top marks from the Human Rights Campaign for its policies promoting queer equality, but it's also home to a thriving LGBTQ+ community.
In June, Out Boulder County hosts a series of public Pride events throughout the county, including Boulder Pride, Longmont Pride, Lafayette Pride and QTPOC Pride for gay and trans people of color. That's right, there's a party for everyone. See outboulder.org/pride for more information and a full schedule of events.
Pride Pro Tip: Fuel your Pride! Stay hydrated and energized by grabbing food and beverages at some of Boulder's LGBTQ+-friendly restaurants and watering holes, like DV8 Distillery.
Mountain Pride
Avon is a winter wonderland known as a jumping-off point for world-class skiing and snowboarding. But it also offers a sizzling summer scene with endless opportunities for outdoor adventures — like hiking, mountain biking and Pride in the Park presented by Mountain Pride. Pride boasts a schedule full of all-ages activities, more than 60 vendors with an emphasis on queer and outdoor industries, and the highlight of the festival — the Pride Parade, which takes place around glorious Nottingham Lake with Beaver Creek Resort's mountains as the backdrop. Once the sun goes down, treat yourself to a meal at one of the eateries that support Mountain Pride such as Agave, Fall Line Kitchen & Cocktails, Route 6 Cafe & Lounge or Vail & Beaver Creek Chophouse.
Pride Pro Tip: Check the forecast and dress accordingly for high-elevation weather. Wear comfortable shoes and dress in layers so you can adjust to temperature changes throughout the day. Don't forget the sunscreen!
Pikes Peak Pride
Colorado Springs has made remarkable strides in recent years, fostering an inclusive atmosphere for their ever-growing LGBTQ+ community. The city is home to a multitude of queer-owned establishments and organizations, including the Pride Center of Colorado Springs that produces Pikes Peak Pride. This high-spirited celebration centers the lesbian, gay, bisexual and transgender communities of the Pikes Peak region and draws thousands of enthusiastic visitors from across the state.
Pride Pro Tip: By supporting Colorado Springs' LGBTQ+-owned businesses — like Icons — during Pride, you can demonstrate your solidarity and contribute to their ongoing success in creating safe spaces and providing vital support in their communities.
Aurora Pride
Soak up the flavor of Colorado's third largest and most multicultural city at Aurora Pride. Held at Aurora Reservoir, this beachside bash boasts a menu of events that caters to every taste from beer busts and food trucks to drag shows and dance parties. Produced by the Out Front Foundation, the City of Aurora and a rainbow coalition of local businesses, Aurora Pride provides support to the LGBTQ+ community in Aurora and the Front Range. The group also raises funds for LGBTQ+ scholarships. And the best part? Tickets are absolutely free until the day before the event, making all the gaiety there accessible to all.
Pride Pro Tip: Don't forget to take breaks and recharge during the day. Aurora's Lady Justice Brewery serves up award-winning craft beer while supporting social justice organizations, making it the perfect spot for a little R&R.
Pueblo Pride
Come and experience the small but mighty LGBTQ+ community of southern Colorado at Pueblo Pride. The Mineral Palace Park Pavilion, home to much of the action, is also known for its unique architecture featuring a mix of Gothic, Romanesque and Byzantine elements. So, you'll experience a bit of fascinating Pueblo history while you're there.
Pride Pro Tip: While Pride Month is celebrated nationally in June, Pueblo maintains a tradition of celebrating their Pride in August. Mark your calendars!
Colorado West Pride
Want to get off the beaten path but stay within arm's reach of your rainbow tribe? Look no further than Grand Junction. Taking place in September instead of June, Colorado West Pride offers a week of exciting social events, culminating in a family picnic, parade and festival. There's plenty to see and do at this zesty festival that attracts thousands of visitors from all over the region. Don't miss out on the chance to experience Pride with a little bit of Western flair and a lot of small-town heart.
Pride Pro Tip: September is a magical time in Grand Junction with warm, sunny days and crisp, cool nights. Along with attending Pride, be sure to check out the beautiful fall foliage on the Grand Mesa and enjoy wine tastings at local wineries.
NoCo Pride
Experience the vibrant and inclusive LGBTQIA+ community of northern Colorado during the NoCo Pride March in Old Town Fort Collins. As the college town responsible for around 70 percent of Colorado's craft beer, Fort Collins provides the perfect backdrop for this eclectic event filled with a plethora of performers, speakers, activities, food trucks and much, much more. In addition to the Pride March, northern Colorado offers a wide variety of outdoor activities, including hiking and camping, as well as an array of charming towns with unique shops, restaurants and cultural attractions.
Pride Pro Tip: Don't miss out on the opportunity to explore Old Town Fort Collins, known for its charming historic buildings, unique shops and delicious restaurants. During Pride, many of the businesses in the area show their support by decorating with rainbow flags and hosting special events.
Want more?
Enjoy the state's year-round LGBTQ+ experiences.
Support Colorado's LGBTQ+-owned restaurants & breweries.
Photo credits: Denver Pride, Mountain Pride, Pikes Peak Pride & Eboni Coleman/EB Pixs for Black Pride Colorado