Colorado Events With Crazy Traditions You Won't Want to Miss
When it comes to cultivating traditions, Colorado's got it locked down. What may seem zany or oddball to some — ahem, we prefer "unforgettable" — is all in good fun for both participants and spectators. Check out these annual events and customs for a memorable experience stamped with Colorado's special brand of quirk.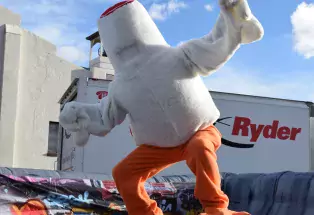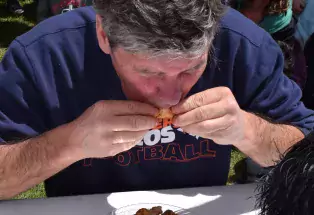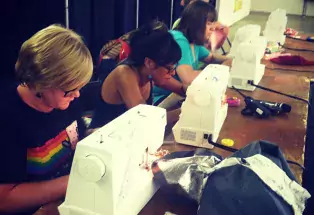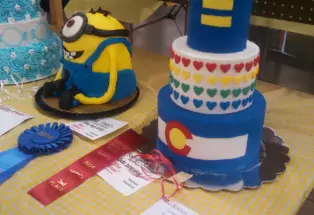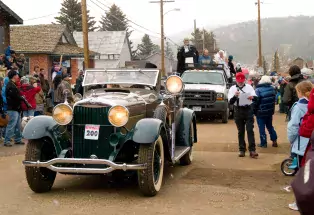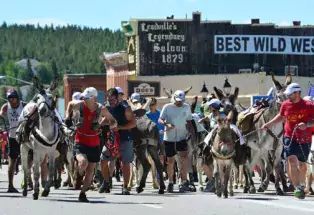 Mike the Headless Chicken Festival in Fruita
A June weekend dedicated to a headless chicken, you say? Now in its 22nd year, this event celebrates the spirit of a fowl that narrowly escaped the dinner table back in 1945. Despite literally getting the ax, most of his brain stem was retained and, with the help of getting water and grain via eyedropper, Mike continued on with his life for another 18 months. During the first weekend of June, activities like a disc golf tournament, rooster-calling contest and poultry show keep his story alive. 
Madam Lou Bunch Day's Brass-Bed Races in Central City
The story goes that during the town's gold-mining boom, a madam named Lou Bunch was running houses on Pine Street. But when an epidemic broke out, she turned her places of business into makeshift hospitals, where she and the girls nursed miners back to health. Forty-plus years ago it was decided to commemorate Madam Lou and this local history with a day of festivities each August including brass-bed races. Teams of three zoom down Main Street on a bed on wheels, all while showing off their best attire from the 1800s. 
Leadville Boom Days International Pack Burro Race in Leadville
A key component to Leadville Boom Days in August, the burro race goes down on the Sunday of this jubilee for all things Old West, occurring on the first full weekend of August for more than 70 years. For the 21-mile race, humans lead — or rather, plead with — their notoriously stubborn partners to reach the finish line after traveling from downtown Leadville to the top of Mosquito Pass and back. Cheer on the contestants when they set off at 11am, then check out the gunfighters and skits that take place throughout the day. 
Rather than walking a mile in someone's shoes, the 20 male teams in this relay-style race pound the pavement of Colorado Avenue in pumps and stilettos, all for a good cause. The September Men in Heels Race may be an amusing spectacle, but it addresses the serious issues of domestic violence and sexual assault by raising awareness and funds for Hilltop's Latimer House, as well as demonstrating the community's support for those affected.
Admit it, you don't really enjoy the obligatory fruitcake that becomes commonplace around the holidays. That's what some residents of Manitou Springs also concluded, so in 1995 they started an old-fashioned tossing of the much-maligned dessert. In January each year people come together for tests of distance, accuracy and speed, often using mechanical devices to launch them. Prizes are awarded, and there are also costumes and a bake-off involved. 
Mail a Valentine From Loveland
Loveland is known as the Sweetheart City, but you don't have to be there to drop a special valentine in the mail each February. Thanks to the Valentine Re-mailing Program, more than 130,000 cards are sent out on behalf of romantic individuals from across the globe. You enclose your special pre-addressed valentine in a larger envelope and send it to Loveland, where volunteers gather before Feb. 14 to lovingly hand-stamp and re-mail the messages.
Frozen Dead Guy Days in Estes Park
File this one under truly peculiar, because Frozen Dead Guy Days in March pays homage to a Norwegian man who was cryogenically frozen after his death in 1989 — and remains that way in a storage shed in the hills near Nederland. Nederland hosted the event for 20 years until it moved north to Estes Park. In March, the offbeat party marks winter coming to an end with outrageous hijinks like coffin races, a costumed polar plunge, brain-freeze contest and other frosty fun. 
Want More?
Check out our events page for more fun-filled happenings year-round.
Explore some of our coolest winter events.