Colorado Extreme Races
Colorado practically begs you to get outside and take advantage of all it has to offer. It's also a great place for serious athletes to challenge themselves to ascend ever-greater heights — literally.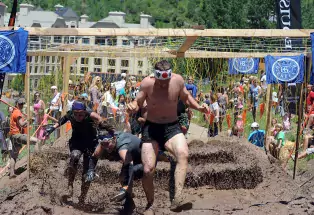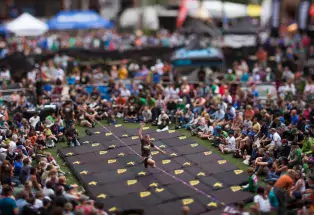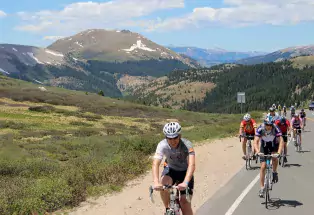 Each year, athletes show off their prowess in a series of mettle-testing, muscle-busting bike races, mud runs and other extreme Colorado competitions. If you want to suit up and jump in or watch from the sidelines, here are a few of the gnarliest extreme races across the state.
The popular Mile High urban tour winds through Denver's eclectic neighborhoods, into the iconic Sports Authority Field at Mile High and along one of the country's most colorful roads, Colfax Avenue. The Colfax Marathon attracts legions of people each year and incorporates one of the largest charity partner programs in the country. 
Like the Olympics, this annual Vail celebration of extreme mountain sports has both a summer and winter component and incorporates several different sports in varying disciplines. While staple competitions, like trail running and road cycling, are included, you can also catch less-familiar sports like extreme kayaking, surf cross, mud running, bouldering and a standup paddle sprint. Capping it all off is the GNC Ultimate Mountain Challenge, which pits athletes against one another in a medley of sports that includes a 10k, a trail ride, a road bike time trial and a rough-and-tumble kayak sprint. There's also a photography competition, a film festival, an adventure film school and, of course, live music.
Going strong since 1986, this non-competitive bike ride leads 2,000 cyclists in a cross-state tour of the Rocky Mountains that highlights Colorado's rugged scenery. While terms like "tour" and "non-competitive" may confer an aspect of leisure upon the event, this ride is anything but easy. The route changes each year, but it always includes several rigorous climbs over steep mountain passes, and riders can expect to pedal anywhere from 40 to 100 miles a day.
In one of Colorado's biggest road rides, 5,000 cyclists annually traverse 120 miles and three mountain passes for a total elevation gain of 10,000 feet. Riders depart from Evergreen, ascend Juniper, Loveland and Vail passes, and finally unclip their pedals in Avon. About 1,000 iron-muscled warriors earn their Icy Hot by riding both ways, in a feat known as the Double Triple Bypass. 
Instead of crossing a finish line, the hardy participants in this ultra marathon are required to kiss the "Hardrock," a gaily painted chunk of mining debris, to complete their trek. People come from all over the world to compete in the 100.5-mile run, which spans 13 major passes and is designed to maximize altitude, steepness, remoteness and (apparently) hurtiness. The race begins and ends in Silverton and includes a nasty 33,992-foot climb.
This grueling, 100-mile ultra marathon through extreme mountain terrain is an out-and-back affair, which means that runners must tackle the race's high point, Hope Pass at 12,620 feet, twice. Despite this, and despite the fact that fewer than half of participants finish within the 30-hour time limit, the "Race Across the Sky" has become an insanely popular endeavor. Held in Leadville, the race is now in its 37th year. In the same series is the Leadville Trail 100 Mountain Bike Race, also in August, which has attracted the likes of Floyd Landis.
Want more? 
Check out locally loved cycling and running destinations in Colorado >>