Colorado Family Attractions for Summer
If the upcoming summer has you hunting for family adventure, consider these exhilarating Colorado attractions.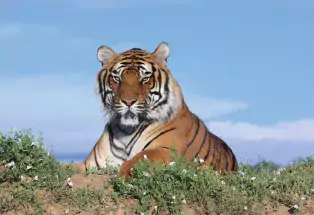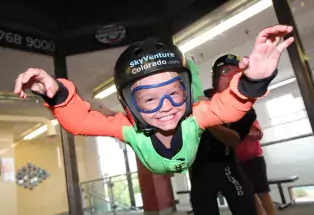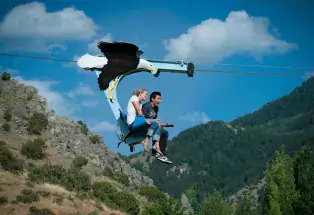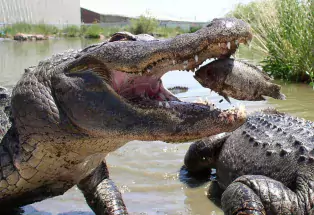 1. Meet an Amur tiger at Cheyenne Mountain Zoo.
Cheyenne Mountain Zoo in Colorado Springs' Animal Encounter program allows guests to go nose to nose with some of their coolest animals, including tigers, bears, black rhinoceros and elephants (reservations required). Guests can also feed the zoo's giraffes, members of one of the largest giraffe herds in the world. Other activities at the zoo include spotting Rocky Mountain goats in the Rocky Cliffs habitat, letting Australian parakeets fly over your head in the Australia Walkabout and climbing giant mushrooms in the nature-themed playground in My Big Backyard.
2. Plunge 200 feet to the ground at 60 miles per hour on the Tower of Doom at Elitch Gardens.
Scream-seekers from near and far flock to America's only downtown theme and water park for rides like the Brain Drain, a seven-story looping thrill ride, and the Mind Eraser, a coaster that blasts riders through dives and spins at more than 50 miles per hour. There's also plenty of thrill rides at the water park, including super-speedy body, raft and tube slides. For less adventurous riders and little ones, there's a kiddie land and tamer theme-park staples like a Ferris wheel and carousel.
3. Hear a Lion's Roar at the Wild Animal Sanctuary.
Stroll above the habitats filled with tiger families, packs of wolves, grizzly bears, Bolivian lions and other rescued exotic and endangered species at the Wild Animal Sanctuary in Keenesburg, just an hour's drive from Denver. The sanctuary's Mile into the Wild Walkway is a system of open-air platforms that allows visitors to observe the roaming animals from above. Visit during summer evenings to witness lots of animal activity — most of the howling and roaring happens around sundown. Read more about the Wild Animal Sanctuary.
4. Make Some Scaly Friends at Colorado Gators Reptile Park.
If meeting albino alligators and petting some of the park's smaller scaly friends isn't enough to make you squeal, the Colorado Gators Reptile Park in the San Luis Valley town of Mosca is where it's at. Visitors to the park all have the chance to pet tiny alligators and tortoises. The farm has been featured on Animal Planet, The Travel Channel and several travel and nature programs as a unique destination for "wild" fun.
5. Flap Your Wings at iFLY Indoor Skydiving.
iFLY Denver's smooth-riding vertical wind tunnel will make your summer soar. Break your skydiving session into separate segments so you can first get used to the flying feeling, then confer with your instructor before you head back in to try some new maneuvers. With a stellar training program and instructors, the only thing to worry about is how dorky you look: The tunnel is clear, enabling friends and family to snap embarrassing wind-in-your-face pics. But you'll be having too much fun to care! Located just outside Denver in Lone Tree.
6. Zip Above Colorado Canyons Like a Soaring Eagle.
Royal Gorge Bridge & Park in Cañon City and Glenwood Caverns Adventure Park in Glenwood Springs both already had their share of high-flying adventures with aerial trams, over-canyon swings and more. Adding to the fun, both amusement parks have recently added to their shortness-of-breath-inducing repertoires with ziplines. Unlike the typical zipline, riders sit in a "chair" that zips them parallel to the Royal Gorge 1,000 feet above the Arkansas River or 625 feet down a mountain in Glenwood. More Colorado ziplines and amusement parks.
Want More?
Find more aquariums and zoos in Colorado.
Photos: Courtesy of Wild Animal Sanctuary, SkyVenture Colorado, Royal Gorge Bridge & Park and Colorado Gators Reptile Park.