Elevated Wellness Getaways in Colorado
Make time to treat yourself with a little rest and rejuvenation at these uniquely Colorado wellness destinations.
Zee Clarke Tibetan Sound Baths in Denver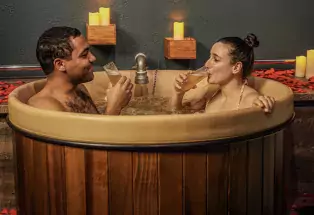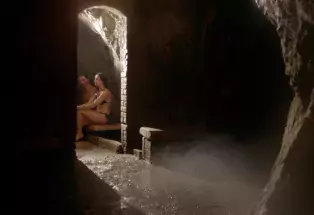 Revitalize your soul at restorative experiences, unwind in soothing waters at spa getaways, ground your body through movement at active retreats or discover healing through geologic elements in natural vapor caves. In the Centennial State, we may play hard with world-class outdoor adventures, but we also know a thing or two about elevated self care.
Restorative Experiences
Zee Clarke Tibetan Sound Baths
Denver
Worries melt away with sound baths where the golden tones of Tibetan singing bowls align your chakras and get those theta brainwaves humming. Traditionally used by monks and Buddhist practitioners in rituals, prayers and meditation, the restorative experience will help reduce stress, lower blood pressure and create a sense of peace. 
Crestone Mountain Zen Center
Crestone
Find your Zen at this haven where the energy is "peaceful and magical" and vegetarian meals — served in three bowls to highlight texture, color and taste — give your tongue a spiritual awakening. Join meditation sessions, traverse the campus' trails  or call the center home while exploring the nearby Great Sand Dunes National Park and Preserve, Cumbres & Toltec Scenic Railroad and UFO Watchtower.
Violet Sparks Energy Wellness Retreat
Villa Grove
Disconnect from the world's stress and connect with fellow humans at this holistic healing retreat in a supportive environment. You'll stay in cozy cottages tucked between the beautiful hills of Villa Grove, craft nourishing meals, and take up space to find inner peace. Return to the world afterward with a renewed sense of how to practice tranquility in your everyday life.
Relaxing Soaks
Joyful Journey Hot Springs Spa
Moffat
Book a few nights at the cozy two-bedroom Casita for a secluded sanctuary in the heart of the Mystic San Luis Valley. The stunning crimson hues of the Sangre de Cristo Mountains pair perfectly with soaks in the travertine-spring-fed pools. With significant levels of boron, calcium, lithium and magnesium along with several other beneficial minerals, this hot spring is unique in that you'll notice no sulfuric odor as you soak in bliss.
Oakwood Beer Spa
Denver
If a frosty pint lifts your spirits, imagine what a sudsy tub will do. Unwind with nutrient-rich beer baths, hops-infused infrared saunas and "beeromatherapy." Afterward, soothe sore muscles in a zero-gravity full-body-massage chair and treat yourself to local craft brews in the taproom.
Active Retreats
Shoshoni Yoga Retreat
Rollinsville
At the Yoga Lifestyle Immersion extended weekend retreat, guided meditation will help you forget about your earth-bound troubles, while fire ceremonies reignite your spark for life. Through art classes, you'll learn traditional Thankgha painting techniques to express your spirituality. While you work on your mind and body, the retreat will take care of the rest with organic vegetarian meals with ingredients grown in the onsite garden and cozy stays for individuals and groups.
Footpaths of the World
Estes Park
If you dream of hiking the Rockies but don't enjoy thinking about logistics, then this experience was built for you. The Walter Tishma Way offers two to six days of trekking scenic paths with rustic lodges and hot dinners welcoming you in the evenings. Shuttles, maps, trekking poles and most meals are included, and you can book a private guide if that makes you comfier in the great outdoors.
Rocking Relaxation
Pure Beauty & Wellness Spa
Telluride
Luxuriate to the trickling sound of a waterfall within the crystalline pink walls of a Himalayan-rock-salt cave. Relax and let your body absorb the mineral's benefits to help with altitude adjustment, stress and anxiety relief, improved respiratory health, skin purification, mineral replenishment, immune support, detoxification and anti-inflammation. Then, spice things up with the Himalayan Salt Stone Massage, known for healing and detoxification.
Yampah Spa
Glenwood Springs
Blow off steam at the spa's natural underground vapor caves, where wisps of warm mineral mist embrace you in the softly lit caverns. Hot mineral waters flow through the cave floors to create natural geothermal steam baths that purify the body and spirit. Choose from three adjoined cave chambers to unwind in, each ranging from 110–112 degrees Fahrenheit and furnished with marble benches.
Want More?
Find additional ways to transform mind, body and spirit in Colorado