7 Days Exploring Colorado's Stunning Opera Houses & Mountain Towns
Travel the Colorado Historic Opera Houses Circuit for five elegant stages offering more than sweetly sung arias. These mining-town gems welcome performances from well-known stars, theater, dance, visual arts, festivals and more depending on the season.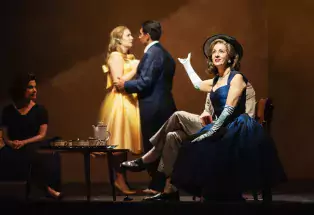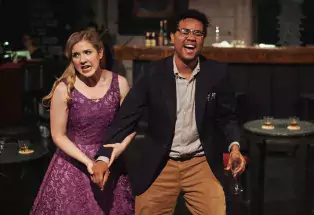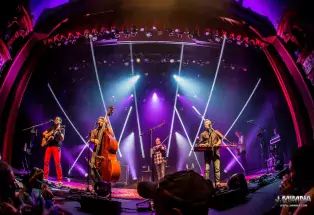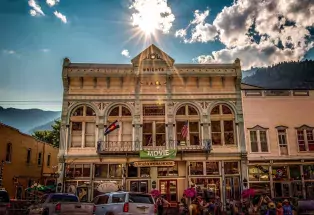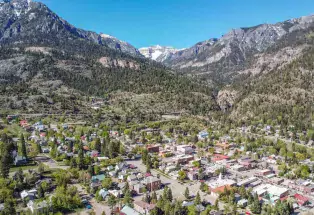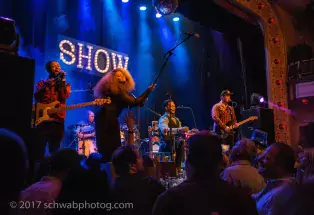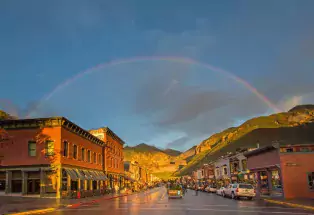 All built in picturesque mountain towns between 1878–1913, the circuit's opera houses retain their original splendor — and offer tours boasting fascinating tales. The circuit isn't only about opera houses, however. See charming downtowns, learn about the history, visit steamy hot springs and partake in adventurous outdoor activities as you go.
Here's how to spend seven days along the Colorado Historic Opera Houses Circuit, from Denver to Telluride:
Just 40 miles west of Denver, tour Central City's jewel-box opera house and other intriguing sites with the Gilpin Historical Society. Read the names of early Colorado residents, opera stars and supporters carved onto the opera-house seats, or see the famous face painted on Teller House Hotel's barroom floor.
From summer to fall, come for events featuring stars from Colorado and farther afield, including a month-long opera festival.
Feeling lucky? Head to Central City's casinos. Or stroll Central City's historic downtown, with galleries, shops and delicious restaurants. For a unique experience, play disc golf in a ghost town.
Then spend the night in a historical bed-and-breakfast or book a hotel with amazing views. See all your options with Central City's handy lodging list >>
Now, travel to Leadville, about 80 miles away. The last part of the drive follows the Top of the Rockies scenic byway, known for its jaw-dropping mountain views.
Currently undergoing a multi-year rehabilitation, the Tabor Opera House is a cornerstone of Leadville's historic district. Tour it in English or Spanish on weekends from late spring to early fall: You'll see pieces from the finest collection of historical stage scenery in North America, discovered in 2020 in the Tabor's attic. Time your trip to coincide with warm weather for an assortment of shows.
For more history, tour the Matchless Mine, part of the famous riches-to-rags story of Baby Doe Tabor, or seven more Leadville museums. The National Mining Hall of Fame and Museum and Temple Israel frontier synagogue are open to visitors year-round.
Sleep well at the Historic Delaware Hotel and awake to a delicious breakfast at the newly opened Mineral 1886, tucked just off the hotel's lobby. Hop in the car and marvel at Twin Lakes' sparkling glacial waters.
Next, arrive in Aspen (just 60 miles away). The city's slogan is "Defy Ordinary," and The Wheeler Opera House embodies the spirit. Catch unparalleled shows no matter the season, from Grammy-winning performers to rising opera stars.
Miss the shows? Come Thursdays at 1:30pm from spring to early fall for a free guided tour of the opera house with the Aspen Historical Society. Get an insider's look at the iconic building, the center of Aspen's arts-and-cultural scene since it was built in 1889.
Continue the fun with Aspen's renowned galleries and museums, countless outdoor pursuits and more. Then, fill up with exceptional cuisine — from farm-to-table and internationally recognized restaurants — before settling into world-class accommodations for a rejuvenating night.
The founders of modern-day Aspen — Walter and Elizabeth Paepcke — believed Aspen was a place that nurtured one's mind, body and spirit. They coined the "Aspen Idea," which is alive and well today. Find more ways to achieve it with this 24-hour itinerary and list of 26 amazing Aspen must-dos >>
The drive to your next stop, Ouray, takes about 3.5 hours — and what a spectacular drive it will be. You'll wind among soaring peaks and through small towns on Colorado's Western Slope that are home to apple orchards, wineries and farm-fresh foods. Relax after the drive at Ouray's hot springs. Soak in sulfur-free waters while you admire the view of "The Switzerland of America."
For a fun evening out, check the calendar at the Wright Opera House. Open throughout the year, the Wright offers everything from Western melodrama to Americana music to art shows, plus the acclaimed Ouray International Film Festival.
Another must-do is the elegant Tavern at the Wright for beverages and light fare. There you'll find a lineup of creative events, such as ikebana (flower arranging), history talks, music bingo and more — or simply stop in for a tour. Either way, be sure to check out the Wright's historical Mesker iron facade and balcony, one of the nation's best examples of these metal storefronts.
Sit down to dinner at a local restaurant, saloon or brewery or at a rooftop bar. For a great night's sleep, choose from a variety of inns, bed-and-breakfasts, hot-springs lodgings and more.
The Sheridan Opera House in Telluride, just an hour away, is the final stop on your trip. Time your arrival for one of Telluride's many festivals with events in the opera house like Comedy Fest, Plein Air Festival, Americana Music Festival, Jazz After Dark, Telluride Mushroom Festival, Telluride Film Festival, Telluride Blues & Brews Festival, Telluride Horror Show and more. Or simply tour the opera-house building, called "The Crown Jewel of Telluride."
A visit to Telluride means reveling in all the fantastic San Juan Mountain views. Take in the 360-degree panoramas while venturing into the alpine; ride along winding, old mining roads and to lakes; or travel on the free gondola to stylish Mountain Village (otherwise known as the base of Telluride Ski Resort).
After a day of activity, enjoy après cocktails in this historical mining town. A designated National Historic Landmark, Telluride today showcases a thriving arts scene mixed with modern comforts, culinary delights and a wide variety of hotel rooms and vacation rentals.
Want more?
Opera houses are just the tip of the iceberg when it comes to Colorado's rich and varied history. Learn more about the Centennial State's storied past with a driving tour along one of 26 scenic and historic byways.