Family Adventures in the Royal Gorge Region
The Royal Gorge Region — named after south-central Colorado's magnificent canyon — is rife with activities for every member of the family. And thanks to the area's location in the Arkansas River Valley, the cities of Cañon City, Florence and Penrose offer some of the state's mildest weather, facilitating a year-round playground for exhilarating outdoor recreation and four seasons of stunning natural beauty.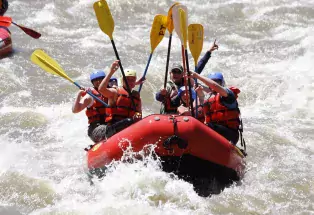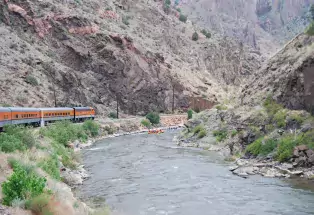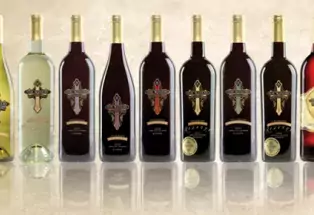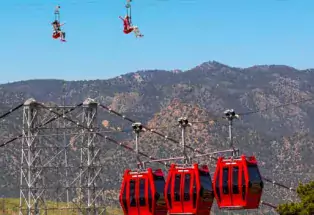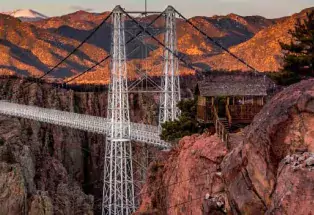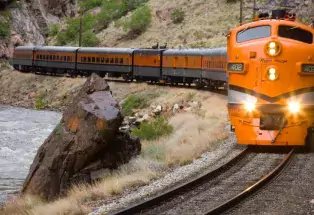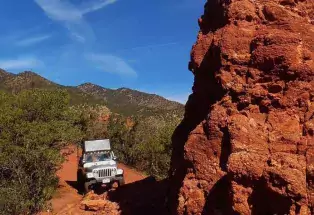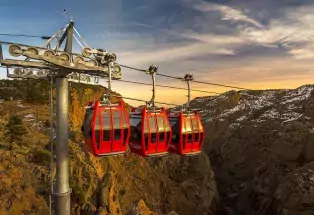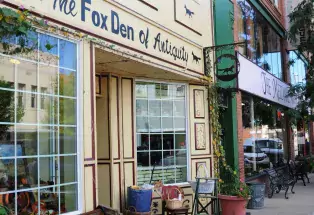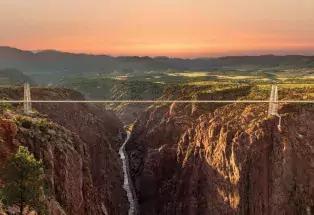 Royal Gorge Rafting
The Arkansas River tumbles through the narrow Royal Gorge, creating a wonderland for rafters, kayakers and anglers in the spring and summer months. A mix of challenging rapids, sweeping canyon vistas and outstanding opportunities to spot creatures like bighorn sheep and elk make the Arkansas River one of Colorado's most beloved spots for whitewater rafting. Experienced guides host excursions on the river for all ages and ability levels, whether you're seeking a first-time family float through Bighorn Sheep Canyon or an advanced paddle trip through the Royal Gorge.
Sightseeing at Royal Gorge Bridge & More
Home to the highest suspension bridge in the U.S., Royal Gorge Bridge & Park is a Cañon City must-see. Visitors can walk or drive across the colossal bridge, which hovers 956-feet above the Arkansas River. Other ways to experience the park include a zipline across the canyon, aerial gondola, kid-favorite mini train and the Royal Rush Skycoaster, which hangs visitors over the canyon's rim after a 50-mph plunge.
Other notable attractions in the Cañon City area include the Colorado Museum of Prisons, Royal Gorge Museum and History Center, Florence Pioneer Museum and Fremont Center for the Arts. 
Train Riding
Some of the best glimpses of the Royal Gorge's sheer granite walls can be captured from a passenger car on the Royal Gorge Route Railroad, which chugs along the Arkansas on 1870s-era tracks. Choose from an array of year-round excursions departing from Cañon City's Santa Fe Depot. The Vista Dome Class' glass-topped cars offer the best views, while themed rides like the Santa Express Train and murder-mystery dinner provoke canyon-sized smiles from passengers of all ages.
Hiking & Biking
From kaleidoscopic desert scenes to rugged mountain peaks draped with greenery, there are has many distinctive natural landscapes to explore in the area. Hikers can spy 14,114-foot Pikes Peak from the Tanner Trail in Temple Canyon Park; or investigate rock tunnels created for horse and buggies in the early 1900s on Tunnel Drive. Find more hiking trails >>
Meanwhile, Red Canyon Park, peppered with red sandstone rocks and spires, and Oil Well Flats, where singletrack routes offer excellent vistas of the Sangre de Cristo Mountains, are favorite mountain-biking trail networks in the Cañon City area for local mountain bikers.
Antique Shopping
Dubbed "Colorado's Antique Capital," Florence has more than a dozen antique stores, where you can browse everything from vintage postcards and books to Western décor and collectables. The former mining town also has a burgeoning creative community, and intimate galleries in town display and sell paintings, photography, jewelry and other works by local artists. Learn more about shopping in Cañon City and Florence >>
Colorado History Touring
Legends of gold rushers, agriculture pioneers and even dinosaurs abound in the Royal Gorge Region. Self-guided Fremont County Heritage Tours offer great opportunities to discover the history of Cañon City, Florence and other areas. Learn about the architecture of historic structures like the Colorado Territorial Prison on the Cañon City tour; or investigate dinosaur tracks and ancient fossils on the Skyline Drive tour.
Produce Picking
The area's elevation, sunny climate, fertile soil and sheltering hills intermingle to support an environment for farms, ranches and orchards to flourish. Visitors can taste the delicious harvests of the Royal Gorge Region at local cider mills, farm stands, stores and markets, restaurants and more. Pick up a jug of pressed-on-site cider at Jenkins Farms Apple Valley Orchard or pick your own juicy fruit at Happy Apple Farm — both located in Penrose. Learn more about where to get farm-fresh food in Fremont County >>
Ziplining
For spectacular views and heart-pounding speed, spend an afternoon ziplining. Royal Gorge Zipline pairs fun on their 20 zipline courses (soar up 55 mph!) with scenic hikes in the area. For an added adrenaline rush, the Zip Rider at the Royal Gorge Bridge & Park allows visitors to fly across the canyon — more than 1,200 feet above the Arkansas River. 
Wine Tasting
One of Colorado's largest wineries, the Winery at Holy Cross Abbey in Cañon City uses locally grown grapes to produce award-winning varieties of merlot, syrah, cabernet sauvignon and more. Stop by the year-round tasting room; or visit during the Harvest Festival in September, when you can sip limited-release wines and nibble on eats produced by local chefs. Find more events >> 
Off-Roading
Off-road aficionados flock to Texas Creek Recreation Area near Cañon City, where trails climb up to 3,000 feet above the Arkansas River Valley and panoramas of the snow-capped Sangre de Cristo Mountains abound. Need some guidance? Connect with local outfitters like Play Dirty ATV and Colorado Jeep Tours for expert-led trail-blazing adventures. 
Dinosaur Spotting
A must for dino lovers, the new Royal Gorge Dinosaur Experience boasts real fossils, full-scale fossil casts, interactive exhibits, life-size animatronic outdoor dinosaur exhibits and a multi-story ropes course. Little paleontologists can dig for their own faux fossils, watch a dinosaur-related film in the theater and test their balance on the ropes course amid an 80-foot T-rex.
Need a place to stay?
Find cabins, bed and breakfasts, motels and hotels in the Cañon City area >>
Want more?
Check out maps and guides of the Royal Gorge Region and view the calendar to learn about concerts, art walks and other fun events.
Find Places to Unwind & Relax Around Cañon City >>
Self-Guided Tours in the Region >>
Royal Gorge Region's Best Trails >>
More Royal Gorge Region Trip Ideas >>