Family-Friendly Attractions in Fort Collins
If you're planning a Colorado family vacation, Fort Collins is the place to be. The amount of fun packed inside these city limits will blow you away — from cool (literally) splash pads and farms to kid-geared nature trails and nostalgic family nights at a drive-in theater.

 

Awaken the kid inside you with these ideas for things to do with the fam in Fort Collins.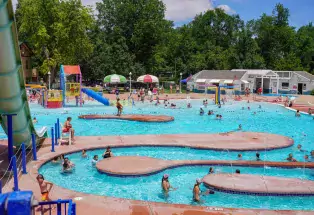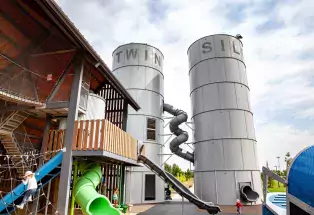 Far from your run-of-the-mill museum, the Fort Collins Museum of Discovery is an engaging interactive experience that explores the intersection of science and culture. Design and test your own model spacecraft in the Journey to the Sun, Earth, Universe exhibit and expand your knowledge of the universe. Then dance your way over to the Music & Sound Lab where you can try your hand at a variety of instruments while learning about the science of sound.
Lee Martinez Community Park is part of the Cache La Poudre National Heritage Area, which is chock-full of scenic trails, visitor's centers and even a family-friendly farm. Take your kids on a self-guided tour to pet the animals, ride horses and learn about the farm equipment that shaped one of northern Colorado's first industries. 
When your feet need a rest, why not take a ride on Fort Collins' first electric vehicle — the trolley? Built in 1919, the Fort Collins trolley originally served to transport passengers to and from the county fairgrounds, but it's now a part of the City Park complex. You can catch the trolley departing every 30 minutes from the City Park Depot. It can be identified by its distinctive box-like shape and signature double chime as it passes through the city. 
Nothing says "summer fun" like running through the sprinklers. Fort Collins' splash pads are the perfect way to beat the summer heat while traveling the city. Splash pads can be found at one of three locations — Fossil Creek Park, Oak Street Plaza or Spring Canyon Park. Splash pads offer waterfalls, dancing waterspouts and even touch-sensor-activated waterspouts. Be sure to stop by for an activity that the whole family can enjoy (yes, even the adults!).
Whether you're into movies that send a shiver down your spine, raise the hair on your head or touch your heart, the Holiday Twin Drive-In Theatre is the ideal way to end an activity-filled day. Ask any Fort Collins local about Holiday Twin, and you'll likely get a nostalgia-infused account of breezy nights, starlit skies and snacks galore … it's truly a staple of the Fort Collins experience.
The Exchange is a family-oriented open-air plaza with a cozy and vibrant atmosphere. Easily accessible from the Poudre Trail, The Exchange is a preferred destination for cyclists looking to take a load off and enjoy some food, drinks and games. Take a swing at Old Town Putt, the indoor mini-golf adventure. Or if you're in the mood for a one-of-a-kind snacking experience, visit Old Town Churn, serving up nostalgic ice cream from Little Man Ice Cream Company. Be sure to check The Exchange event calendar for special promotions like free dinners for kids.
It's not hard to see how Fort Fun got its name. With 70 games and 10 attractions, you'll have a hard time pulling yourself away. If you're up for some friendly competition, then strap in at the go-kart course or lock in your sights at the laser-tag arena. Fort Fun also features a full arcade complete with all your favorite games and prizes to win. For a one-of-a-kind experience, make your way to the 47 Seals Escape Room to test your problem-solving skills with some mind-bending puzzles.
Outdoor spaces are one of the many things that set Fort Collins apart, and you won't have to go far to enjoy them. There are more than 966 acres of developed parks in Fort Collins. Cattail Chorus Natural Area, for example, offers an abundance of scenery and wildlife to help you enjoy a peaceful moment. Named after the nautilus-shaped fossils of marine life found in the area, Fossil Creek Park is another spot where you can enjoy some fresh air and sunshine. Other popular parks in Fort Collins for visitors include Twin Silo Park, Sugar Beet Park and Poudre River Whitewater Park.
Want more?
Learn more about Fort Collins >>
Find more ideas for family fun >>