How to Dispose of Cannabis on Your Way Out of Colorado
While adult-use marijuana is legal in our state, you gotta leave it behind when you head home. Here's what to do with any leftover gummies, bud or CBD goodies when it's time to hit the road.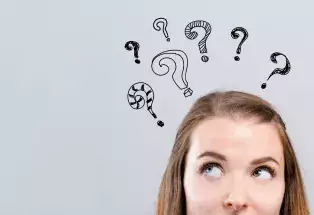 Why You Can't Take It (or Ship It) Out of State
To ensure your wonderful vacation memories feature only good times, you'll want to follow the rules. That means enjoying your smokables, edibles and drinkables within our state lines. Here's why you can't take THC treats with you:
Marijuana is still federally illegal
Though you can use weed legally in Colorado and a variety of other states, it still hasn't been legalized nationally. Likewise, recreational marijuana isn't legal in any of the seven states that border our gorgeous mountains, deserts and plains.
Marijuana can't be mailed
The United States Postal Service is run by the federal government. Since marijuana isn't federally legal, you can't pop it in the mail. Other shippers like FedEx, DHL and UPS follow federal guidelines and monitor package contents, too. Send a postcard instead!
Weed on planes doesn't fly
You never know when you'll be the lucky winner of a TSA random bag check as you're coming or going. Depending on which state you're in and the amount of bud you're found with, you could be looking at anything from hefty fines to jail time — both guaranteed to harsh vacation vibes.  
What to Do With It When You Leave — Dos and Don'ts 
Since you can't pack leftover pot in your carry-on, where should it go when you're done? These dos and don'ts will point you in the right direction.
DO 
Use an amnesty box
If you're flying through Colorado Springs or Aspen/Pitkin County airports, you're in luck. Both have multiple cannabis-amnesty boxes where you can drop lollipops, wax or remaining bits of brownie before going through security lines. FYI: You're not legally allowed to take marijuana to Denver International Airport, so you won't find any amnesty boxes there.
Throw out cannabis before leaving Colorado
If you're not traveling through an airport with an amnesty box, you'll need to dispose of your bud beforehand. Here's how: Seal any leftovers in an empty jar or otherwise secure container. Put that in a bag like you would regular trash, so it doesn't stand out. Then, throw it all in a large dumpster.
Return your leftovers to your dispensary for proper disposal
If your travel path back home or to the airport includes passing by the dispensary that sold your THC treats, you can ask your friendly dispensary employee to properly dispose of your leftovers. This also provides an opportunity for the dispensary to recycle the packaging and child-resistant containers used to secure your product.
Shop responsibly
It's tempting to go wild when you first visit a Colorado dispensary. We get it. But if you don't buy more product than you can realistically use, you won't have to worry about leftovers. Remember — you can always make another dispensary visit while you're here. Spread the love so you can sample a wider variety of flower, wax and edibles from different dispensaries across the state (and lessen the chances of making a mad dash to dispose of it on your way to catch a flight).
DON'T
Try to consume it in one fell swoop
Too much of a good thing is possible, and you want to make sure you're enjoying marijuana responsibly.
Leave it in a hotel room or rental car
This may seem like an easy solution, but there are definite drawbacks, like disposal fees and marijuana falling into the hands of minors. The same goes for Airbnbs or private rentals.
Leave it in a public place
It's illegal to use marijuana in a public place, so you can't leave it out in the open at a park, for example.
What About CBD?
Unlike THC-based products meant to get you high, CBD edibles and topicals — like sprays, lotions, salves and oils — aren't intoxicating when used alone. CBD is federally legal, but the lines between different products can get a little blurry. Let us help put things into focus:  
There's a whole wide world of CBD topicals and edibles for you to discover. Some are mixed with THC, some are derived from marijuana, some are made from hemp and so on. And you can purchase both THC and CBD (hemp and marijuana derived) products from licensed marijuana dispensaries. You should also know that CBD products sold at licensed dispensaries are subject to more safety regulations, like testing.
The only CBD products that can be taken out of state to other U.S. destinations are those that are derived from hemp and contain less than 0.3 percent THC. One way to distinguish between cannabis products intended to provide an "elevated" experience from those of the non-psychoactive variety is by looking for the state's Universal Symbol on your product or its packaging. If your product or the packaging displays the Universal Symbol, which resembles the shape of a diamond around the letters "THC," that's an easy giveaway it's a product meant to get you high. Check those labels or ask a dispensary staffer if you're not sure. (And make sure they stay sealed in the original packaging and meet the TSA's guidelines for carry-on liquids and gels if you're flying!)
CBD laws are different in other countries, so leave these products in the U.S. Better safe than sorry, right?
Want More?
Learn more about staying on the right side of marijuana law
Find places visitors can legally consume marijuana in Colorado