Making a Mark: Experience These Unique Colorado Artisans
You may want to leave some space in your suitcase next time you visit Colorado (or bring an extra — we don't judge!). From fashionistas to cheese connoisseurs and candle-making mavens, Colorado is teeming with crafty citizens who cook, sew, mix, carve, build, boil and bake goodies across the state.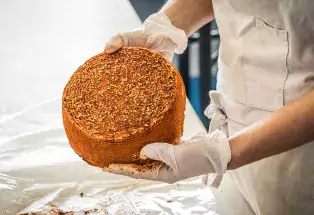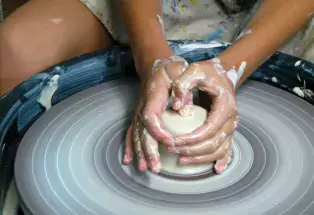 On your next trip, skip the standard souvenir stores and treat yourself to a truly local experience by visiting an artisan who's making their mark on the Centennial State. 
Food & Beverage
Get your caffeine fix in Fruita, where Bestslope Coffee Company serves up sustainably sourced cups of joe. Order from their menu of drinks or bring some beans home to roast on your own. If you prefer something with a bit more bite, try Salida-based DRAM Apothecary's cocktail bitters and syrups to complement the drink menu at your next summer barbecue. And no party is complete without the perfect salsa: Colorado Black Diamond Salsa is sold at the company's headquarters in Conifer and in various retailers throughout the state. Are you brave enough to try the Ghost? The brand's spiciest offering is not for the faint of heart.
More savory treats are available at Minturn Saloon in the form of signature pepper jellies or at Jumpin' Good Goat Dairy in Buena Vista, which sells an array of artisan cheeses, including Rocky Mountain Wine-Soaked Cheddar and Queso de Colorado. For gluten-free goodies, grab a snack from Longmont's New Beat Foods, whose quinoa crackers come in a variety of flavors and pair nicely with creamy dips.
You'll want to score some local honey from northern Colorado counties at Bee Squared Apiaries in Berthoud, and stock up on perfect-for-a-summer-picnic preserves in yummy flavors like Colorado whiskey-peach at RedCamper Picnic Supply's Denver headquarters. When it's time for a sweet treat, try the exquisite bonbons and bars at Miette et Chocolat in Aurora or taste a spoonful of artisan nut butter from Denver's PB Love Co. — you're sure to fall in love after a sample of the Cinnamon Almond or Salty Peanut concoctions.
Homewares
Pick your medium — Colorado home goods vendors sell everything from ceramics to wood products and more. Get a head start on holiday shopping with custom wooden home goods from Knots Wood & Stone in Lafayette. The store features wooden kitchen tools, charcuterie boards and more. Finally, grab some locally made candles at Candelaria in Denver's Art District on Santa Fe. Offering an array of scents in store, they will also work with you to create customized scents and candle labels — perfect for event decor or party favors. 
Health & Beauty
Find the perfect souvenir for your skin by visiting one of the many local shops producing homemade, natural soaps and body products. Start at Osmia Organics in Carbondale to pick up some body oils, soaps and mousses made from natural ingredients. Or, peruse the eclectic mix of items at Fig & Yarrow in Denver, which carries products like Cornmint Lavender Tooth Powder, Mustard Soak and a variety of tonics for your hair and scalp. More moisturizers and cleansers are available at Grand Junction's Heaven Scent, and Lily Farm Fresh Skin Care in Keenesburg sells cleansers, toners and anti-aging products at their USDA-certified farm lab.
In Brighton, head to SonFlower Ranch to pick up natural soaps. You can thank the creators personally on your visit to the store — these products are made from the milk of Nubian goats that live right on the ranch. Body scrubs and candles can be found at Formulary 55 in Pueblo and visitors near Longmont will want to stop by the Colorado Aromatics Farm's storefront to check out the variety of hand-crafted facial balms, creams, serums essential oils and salt scrubs. 
Clothing & Accessories
Update your look with bohemian- style jewelry from Bohemi in Boulder and hand-beaded bracelets made by Navajo artisans from Zapata Ranch's Ranchlands Mercantile in Colorado Springs. The latter also offers handcrafted leather belts and cuffs. Or you can make your own beaded creation at Curly's Bead Emporium in Trinidad, which sells beads from around the world.
For more accessories, Boulder's By Elke Handbags will help you find the perfect leather and vintage-fabric handbag to complete your look. Can't find exactly what you're looking for? The store also offers classes so you can craft your own. And don't forget to treat your feet: In Montrose, SOM Footwear sells minimalist, barefoot-inspired sneakers you'll love.
Want more?
Find your ideal Colorado farm adventure >>