Monarch Casino Resort Spa: The Mountain Getaway That Has it All
As you curve along Colorado's scenic Peak to Peak byway, you'll encounter a sight like no other rising from the Rocky Mountain skyline. Just an hour's drive from Denver, and tucked in the serene setting of the former gold-mining town of Black Hawk is a world of excitement and indulgence — welcome to Monarch Casino Resort Spa.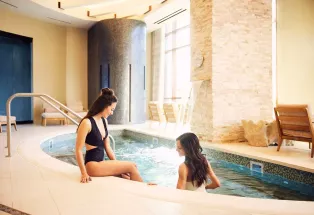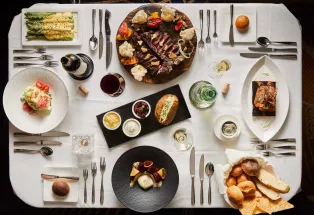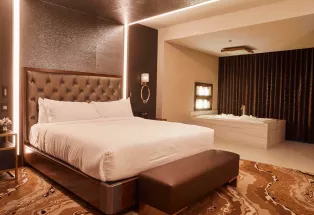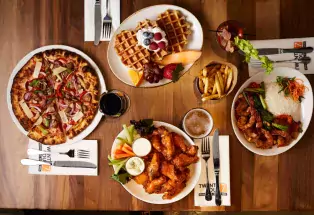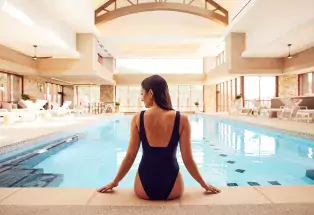 Insider's tip: Monarch is following the state's reopening guidelines to help keep you safe and healthy, so expect a few changes, like table-service buffets, ample space between seating and some game closures. But there's still plenty of fun to be had! Check for updates with Monarch Casino Resort Spa when planning your visit so you know what to expect.
Elevate Your Next Escape
If you're looking for the unique blend of a mountain retreat coupled with exhilarating casino magic, you've come to the right place. At Monarch, there are 1,200 exclusive premiere slots, featuring some of the latest exciting slots available in gaming — as well as the newest in Black Hawk — while the dealers have a reputation for being helpful and friendly Lose yourself in the electric excitement of spinning roulette wheels, tumbling craps dice and the lively shuffling of cards at the blackjack table. Or ante up and enjoy a round of drinks and a rousing hand at the Triple Play Poker Bar. 
Join us for the next game at our newly opened, state-of-the-art Sportsbook lounge. Expect comfortable seating, on-site expert advice and exceptional service bringing you all of your favorite drinks, along with game-time meals punctuated with cheers and whoops when your favorite teams (the Broncos and Nuggets, of course) score big. Take the fun home with you and relive your experiences with the BetMonarch sports-betting app.
Find Your Flavor & Savor the Night
If you've worked up an appetite at the gaming tables, you'll be thrilled to find there are plenty of dining options to satisfy your hunger. Visit Bistro Mariposa, a newly opened concept from south of the border, bringing you tasty tequilas and a mouthwatering, Southwestern menu.
Monarch Chophouse is the place to be for luxe, upscale dining. Savor aged and marbled prime cuts of beef and Colorado lamb, expertly paired with offerings from the restaurant's extensive wine and spirits list. The grand finale comes with dessert: 321 Below ice cream served in a dramatic cascade of liquid-nitrogen fog.
At the fittingly named Twenty-Four 7 restaurant, you'll find anything and everything you're craving — from juicy burgers, hand-tossed pizzas and crisp stir-fry to around-the-clock breakfast delights, like fluffy omelets and homemade biscuits and gravy.
Whether you like fancy Starbucks® coffee drinks or steamy hot tea, java etc. will give you the caffeine boost you need to get back to the casino's action. Grab a quick bite on your return to gaming paradise with their selection of pastries, sandwiches and other grab-and-go snacks.
The nightlife is the right life at Monarch, where you'll find three separate bars touting an excellent selection of rotating taps — including delicious Colorado craft brews — and hand-crafted premium cocktails. Cabaret Stage Bar hosts a giant video wall, perfect for catching Rockies and Avs games, and also puts on live performances every Friday and Saturday night. Escape Bar is packed with dynamic casino games (think Super Star Poker and Buffalo Keno), while high-stakes players treat themselves to luxury gaming at the High Limit Bar.
Revel in Relaxation
Indulge your senses at Spa Monarch, where you'll find decadent ways to relax and restore. Embrace the opulence with specialty wraps that incorporate soothing oils, creams, herbs, mud and flowers for full-body rejuvenation. You can also opt to take a soak in the spa or let your worries melt away in an herbal steam bath intensified with warm tropical rain.
Afterward, cool down in the Experience Shower with SnowBliss. Mind you, this isn't your everyday shower: Here you'll be lightly dusted with delicate snowflakes in a treatment that's said to stimulate circulation, firm your skin and boost your immune system. If snow isn't your thing, you can program the shower so that you're immersed in anything from gentle rain and waterfalls to fragrant infusions of essential oils.
And that's just a sampling of the euphoric offerings the spa provides. Enjoy a dip in the year-round roof-top pool, work up a sweat in the Cardio Theater and Fitness Center, or stretch out on the seasonal sun deck to take in the beautiful surroundings. Oh, and did we mention there are tea lounges, too?
Plush Pillows & Perks
At the end of your day, retreat to the resort where you can sink into comfy pillow-top bedding and enjoy dreams sweetened by the mountain air. Anything you need to unwind is available at the touch of a button, thanks to 24-hour room service and a dedicated Monarch Service hotline.
Pick from four room options — Monarch Premier, Monarch Grand, Monarch Luxury or Monarch Spa Suite — all of which offer a range of amenities, like aromatherapy bath and body products, complimentary pool and spa access, or lush robes. To truly take your retreat to the next level, book a Monarch Spa Suite for VIP check-in, two-person spa tubs, exclusive access to the Concierge Lounge, complimentary breakfast and afternoon hors d'oeuvres.
Want more?
Take a peek at Monarch Casino Resort Spa's latest deals >>
Keep an eye on the entertainment lineup >>