Shop Farmers' Markets & Stores for Colorado-Made Goods
While you shouldn't eat these Colorado-made delights, they smell so good you might want to. Keep an eye out for these items at Colorado's farm stores and farmers' markets.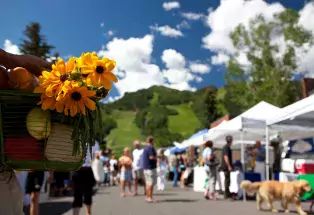 Alpaca Wool
An animal that originated in the Andes Mountains of South America is perfectly acclimated to our high-altitude climate. Their wool is incredibly soft and warm — something we're grateful for during the winter months. You can find alpaca yarn and hats, sweaters, scarves, socks and more made with it all over the state.
A Few Places to Find It:
All-Natural Beauty Products
Creams, balms, sprays, essential oils, soaps and more — at this altitude, we gotta work to keep a moisturized, healthy glow. Many crafty artisans are turning raw local ingredients into luxurious substances we want to rub all over ourselves.
 A Few Faves:
Lavender
Our dry, sunny climate is ideal for growing this versatile plant, and nearly 40 growers across the state are stocking us with dried bundles that are great for decoration or fragrant sachets, pillows and potpourris, as well as soothing lotions, creams and soaps made with lavender oils. (We should note that there are some forms you should eat — lavender wines, shortbreads and more are growing in popularity across the state.)
A Few Places to Find It:
Want more?
Find Colorado farmers' markets >>