Taste Colorado's Summer Star Ingredients
Warm days and cool nights in the Centennial State give way to some of the juiciest fruit and most flavorful vegetables you can get your hands on.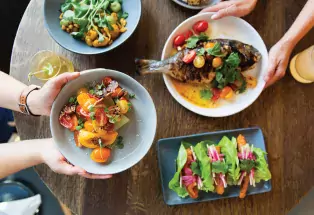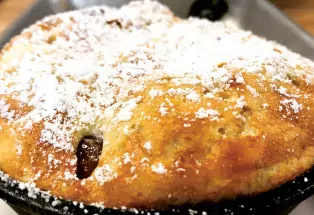 As a result, restaurants across the state have access to these produce powerhouses and use them to delicious effect. Check out the following crops and where to get the freshest dishes using them.
Corn
Grown: Olathe, mid-July to mid-September
Colorado sweet corn has practically become synonymous with this tiny town near the San Juan Mountains, and we certainly won't argue with its rightful reputation.
On Your Plate: At the new-American eatery Sweet Basil in Vail, there is almost always a spectacular sweet corn dish on the menu. Past delights have included the grilled-corn chowder with blue crab and bacon and a melt-in-your-mouth sweet-corn risotto.
Cherries
Grown: Paonia, mid-June to mid-July
Typically the first fruit ripe for picking in the North Fork Valley, these little gems are even celebrated with their own Paonia Cherry Days festival each July. 
On Your Plate: A culinary venture from Denver-based Stem Ciders, Acreage in Lafayette knows its way around fruit. Chef Eric Lee utilizes cherries and Stem's bourbon-barrel-aged Banjo cider in an unusual take on a classic baked French dessert called clafoutis. 
Peaches
Grown: Palisade, mid-July to mid-September
World-famous Palisade peaches make mouths salivate when they hit the farm stores and roadside stands around the Western Slope in late summer.
On Your Plate: Cool off with a bowl of silky chilled gazpacho made with High Country Orchards peaches, heirloom tomatoes, cucumber and swirl of crema at Bin 707 Foodbar in Grand Junction. 
Chile Peppers
Grown: Pueblo, August to mid-October 
With hot and dry growing conditions in southeast Colorado, the Pueblo chile is the pride of the region, yielding flavorful yet mostly moderately spicy peppers.
On Your Plate: Consistently taking gold in several Best of Pueblo award categories, it's no wonder that Cactus Flower's chile rellenos make an impression.
Melons
Grown: Rocky Ford, mid-July to mid-October
The cantaloupe and watermelon grown on the Eastern Plains have set the bar high when it comes to the sweet flavor of these melons. 
On Your Plate: Made with compressed melons, heirloom tomatoes, sesame brittle and basil and doused in a white balsamic vinaigrette with a hint of lime, the heirloom tomatoes and melon salad at The Kitchen in Boulder is a perfectly balanced taste of summer.
Native Flavors
Colorado's agricultural prowess dates back to the Indigenous peoples who originally cultivated the land. The following places and programs are aimed at keeping those traditions alive.
Sacred Earth at Denver Botanic Gardens | Denver
This garden includes heirloom crops and demonstrates traditional cultivation methods. 
Tocabe | Denver & Greenwood Village
The only American Indian-owned restaurant in metro Denver is known for its fluffy Navajo fry bread. 
Pueblo Farming Project | Cortez area
This collaboration between Crow Canyon Archaeological Center and traditional Pueblo farmers teaches farming techniques, food preparation and more.
Four Directions Cuisine | Arvada
Find cooking classes and events that showcase elevated Indigenous cuisine at locations throughout Colorado. Check out their Facebook for upcoming events. 
Want More?
Feed your current cravings in Colorado >>