Tips for Visiting Colorado's Farms & Ranches
Farm and ranch hosts across Colorado tend to be a warm and welcoming lot and will happily guide you through the dos and don'ts of visiting their particular property. But there are a few general guidelines we recommend to keep you and those around you (including the furry farm residents) safe and happy during your visit.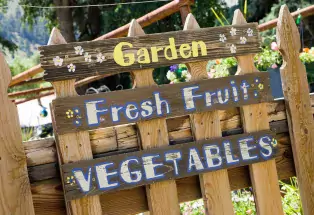 Use your good common sense and follow these easy rules of etiquette when hitting the range for U-picks, tours and events.
Bring the Kiddos
There's so much for kids to see and do on a farm, and their natural curiosity comes to life in rural environments. It's important, however, to make sure kids are never unattended. Safety comes first on a working farm or ranch, with animals you don't want spooked and equipment that might not be best for little hands to touch.
Friend a Farmer
Feel free to introduce yourself, ask questions and be curious. Farmers and ranchers have stories to tell — and many properties have been in the same family for generations. Find out how life has changed for them over the years, why they do what they do, and the impact their work has on your own life and the heritage of the area. Keep in mind that many of them (and their staff) live on site and are opening up their homes and businesses to visitors. Be sure to act accordingly.
Plan Ahead
If hours aren't posted, call ahead to make sure your destination is ready for visitors. At certain times of year, farming can be all consuming, and while many farms have regular hours, smaller operations may find times when there's too much to be done to host groups in the field.
Leave your Sunday Best Behind
Embrace your inner cowpoke and wear clothes you don't mind getting dirty. For comfort and practicality, consider closed-toed shoes or boots, a hat, sunglasses and pants (for walking through brush or riding horses).
Be Prepared
Bring cash to U-pick or farm stands; baskets or containers if you're picking produce; a cooler to get your goodies home; a camera to record your adventure; and sunscreen, bug spray and bottled water to stay comfortable.
Look, Listen & Learn
One of the best parts of visiting a farm or ranch is all the knowledge you'll bring home about a unique way of life and its traditions. To soak up as much as possible, be sure to heed the advice of your hosts if they ask you to remain seated in wagons or stay off certain fields or trails. Read and follow all signage, and never sample the produce without paying, unless you are invited to.
Connect with Animals
Farm animals are fascinating, whether at a distance or up close. Just be sure to ask before you pet. Herd animals can scare easily and, while adorable and frisky, the farm dog might actually need to stay focused on his farm work. Animals are often on a feeding schedule and shouldn't be fed unless your host invites you to. And it's best to leave your own furry friends at home. Too-friendly dogs can distress the animals that live on a farm and ranch.
Want More?