Touring Northeast Colorado
You might only have one tank of gas, but that doesn't mean you only have one day to tour Colorado's northeast region, through Fort Morgan, Sterling and the Pawnee National Grassland.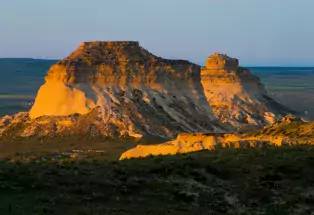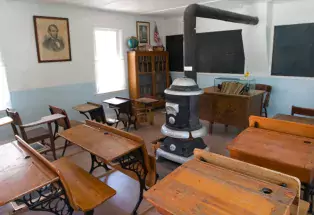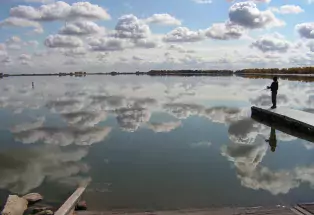 In fact, a full tank of gas can propel you throughout the entire area with enough activities to fill quite a few days. And when your trip is over, you might even have a few gallons to spare.
Day 1: Camp and Stargaze at Jackson Lake State Park
Watch brilliant stars flicker as you gaze into the night sky. Far removed from city lights, at a respectable altitude of more than 4,000 feet, meteor showers, comet tails and the twinkle of stars are noticeably brighter at Jackson Lake State Park. It was named an International Dark Sky Park in 2020, making it the first Colorado State Park to hold the coveted designation. In addition to stargazing, the park is ideal for boating, fishing and wildlife viewing. Its 260 campsites support tents, trailers and RVs, and most of the sites have spigots with potable water.
Day 2: Visit the Fort Morgan Museum & Pawnee Pioneer Trails
The Fort Morgan Museum provides you with a look at the area's past by presenting exhibits on everything from a big-band innovator to Native American artifacts.
Glenn Miller, one of the biggest influencers of American music, called Fort Morgan home. The big band leader lived in Fort Morgan for three years and attended high school here. The museum provides displays on his life and many accomplishments through historical photographs and gold records.
The Pawnee Pioneer Trails scenic byway takes you through the Pawnee National Grassland to see a natural prairie that has changed little since pioneers passed through it in covered wagons along the Overland Trail.
The Pawnee Buttes are two fortress-like mesas that seem to randomly rise from the level land. At 250 feet tall, their appearance on the horizon may seem startling. A hiking trail leads you to these geologic wonders, and photographers will appreciate the area's beautiful shadows at dawn and dusk.
Day 3: Tour the Overland Trail Museum
Sterling is the largest town in this corner of the state, and the trailblazing Overland Trail — a spur of the Oregon Trail that brought pioneers into the area — passes through the park.
Today, Sterling is a farming and ranching community with deep roots in the Colorado prairie. Make a first stop at the Overland Trail Museum to learn about the town's history and explore a historic, one-room schoolhouse. Then, sit in the shade at the downtown Columbine Park and admire two of the town's living-tree sculptures: Trees carved into shapes representing, among other things, a mermaid, a golfer and a group of giraffes.
If you're a golfer, don't forget your clubs — you can tee off at several of the area's golf courses. If you'd rather be fishing, visit nearby North Sterling State Park or Prewitt Reservoir, where you can catch walleye, bass or muskie.
Want more? 
Check out these highlights of the high plains
Learn about birding in Colorado's prairieland
Jackson Lake State Park photo courtesy of Colorado Parks & Wildlife/Karen Harris