10 Pikes Peak Region Attractions for $15 or Less
The only thing that makes a vacation better is saving money while you're on it.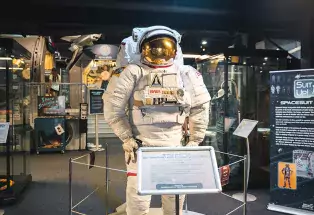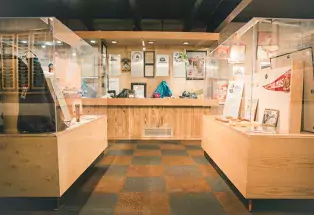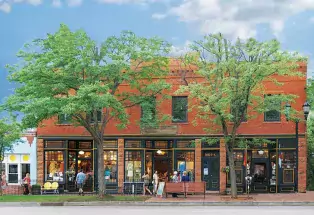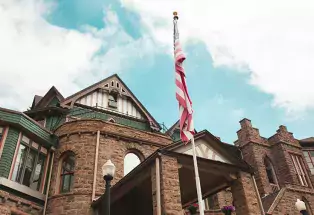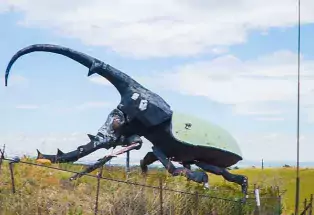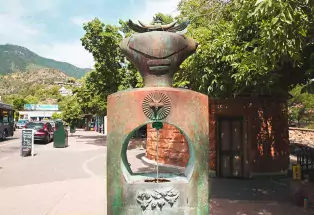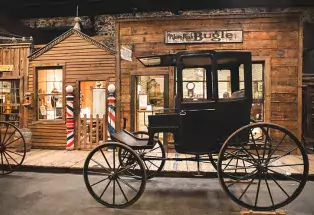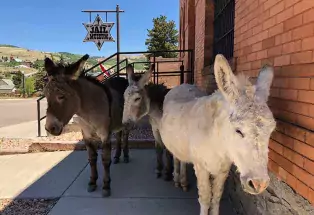 These 10 things to do in the Pikes Peak Region all come with a price tag of $15 or less. Yep, $15. Knowing you've kept a little dough in your wallet will only make these attractions all the more enjoyable. 
The whole family can get in on the fun at the Space Discovery Foundation. Peruse space artifacts together, gaze at model rockets and marvel at what the first astronauts ate in space. Work as a team in the Mars Robotic Laboratory where you'll program rovers to complete missions on a simulated Martian terrain. Search for signs of life outside our planet in the interactive exhibit, Mission to Europa, Jupiter's icy moon. There's even a STEM program for the littlest member of your family. 
What's not to like in a town that lets its donkeys roam free? Depending on the time of year you visit, you may even be able to snap a photo with one. This historic mountain town has many other claims to fame, including a working gold mine and a jail museum. Special events happen all year long, like the Cripple Creek Ice Festival and Gold Rush Days. And of course, Donkey Derby Days!
Get a taste of Victorian life in this authentic castle built in the 1890s. Wander over 14,000 square feet, marveling at the architecture and array of artifacts. Rooms include a solarium used by nuns to treat tuberculosis patients and a Victorian tearoom (reservations required). Kids will enjoy finding items on the scavenger hunt and everyone can marvel at the hidden fireplace compartments and underground tunnel. Be sure to check out the gorgeous gardens in the spring and summer!
Colorado's pioneer past is on full display at the Ghost Town Museum. The impressive collection boasts preserved buildings and artifacts from old west towns, including stagecoaches, wagons and a printing press. Tire your kids out by putting them to work on the butter churn. Then let them try their hand at the shooting gallery, or — everyone's favorite — panning for gold. Don't forget to treat everyone to a round of sarsaparillas before you leave!
Bugs, bugs and more bugs. That's what you'll find at this area favorite, one of the largest private insect collections in the world. More than 8,000 beetles, butterflies and arachnids from all over the planet are meticulously preserved, labeled and displayed in dozens of cases. Even the biggest entomophobes are intrigued by the giant walking stick, massive moths and gorgeous butterfly collection. The perfect affordable, and educational, experience for the whole family. 
Cowboys and cowgirls helped found the West and this attraction tells their stories, along with the history of rodeo. Celebrate these history makers as you peruse exhibits and collections, examining busts and other memorabilia like saddles, ropes and chaps. Home to a variety of events, the Hall of Fame also houses retired rodeo bucking horses in the summer. Perfect for those wanting to fulfill their dreams of meeting an equine celebrity! 
Let your kids touch all the artifacts! No, seriously. Touching is not only allowed here, it's encouraged while you explore more than 40 rooms of painstakingly preserved Ancient Puebloan dwellings. These centuries-old structures give a glimpse of what life was like for the indigenous people of the region. Discover even more in the museum filled with artifacts and weapons, and along the scenic nature walk outside. P.S.: The cost for this attraction is usually $12 but if you download this awesome mobile coupon, you'll be able to slide in for less. 
There are few things better than strolling down a tree-lined street in a quaint, historic town. Once set to become the state's capitol, Old Colorado City boasts an array of eclectic shops, local art galleries and a palette pleasing restaurants. It also plays host to some of the region's most popular events, including Territory Days over Memorial Day Weekend. Not to mention First Friday Art Walks, the annual Christmas Stroll and Taste of OCC, among others. Come see why this charming town is a favorite with visitors and locals alike! 
At 25,000 square feet, this shop and gallery is the largest in the state. With more than 90,000 different items, you're sure to find the perfect souvenir for everyone on your list. What's more, for 100 years it's been *the* place to shop for authentic Indigenous Peoples jewelry, art and textiles. If you're feeling overwhelmed by all your choices, relax on the back patio with a book or a light lunch. More an experience than a store, Garden of the Gods Trading Post a must do for any visitor. 
This eclectic little town is full of interesting shopping, dining and plenty of local history. You'll also find eight mineral springs sprinkled throughout the town. Taste each one to see if you can differentiate the unique minerals that drew early travelers looking to cure their ails. Manitou is also home to the Incline, a steep hike sure to challenge even the most fit athlete. If huffing and puffing isn't your thing, challenge a friend to a game of Skeeball at the family-friendly arcade. Full of charm and history, Manitou Springs really is the perfect destination for everyone in your group.
There are a few ways to summit this gorgeous 14er. Channel your inner Zebulon Pike and hike up Barr Trail, or drive the safe and scenic Pikes Peak Highway (Note: Visitors who want to drive to the summit park in the top lot from May 27–September 30, 2022, will be required to make an online reservation). If you're here during the winter months, tickets to drive yourself are only $10 per adult. Full disclosure — the highway is subject to weather patterns but is usually at least partially open most of the year. Once at the top, enjoy a world-famous donut while soaking in the spectacular view. You're sure to find the perfect souvenir at the Summit House to commemorate your 14,115-foot climb.
Want more?
Learn more about the Pikes Peak Region >>