Where Can Colorado Visitors Consume Marijuana?
You've made a marijuana purchase from a licensed dispensary. Now you're wondering, "where can I get high?"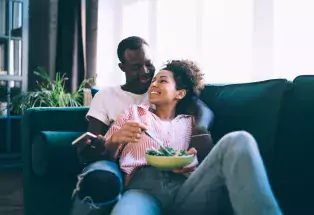 Whether you're new to cannabis or you know what you're doing, responsible bud use means knowing where to go. Following state law will ensure a good time for you and those around you. 
But, what does consumption actually mean? It's using any THC-infused product that's designed to get you high — from puffing a joint or a vape pen to eating THC-infused gummies (and there are certainly more options to choose from). If you feel the effects, it counts.
Where Can You Use It?
As of Jan. 1, 2020, new regulations are paving the way for entrepreneurs to create brand-new options for legal marijuana consumption, including social clubs, cafes and tasting rooms, which the law calls "hospitality businesses." Do some pre-travel research and ask dispensary or hotel staff about newly opened cannabis experiences in your vacation locale.
Here are some ways to help ensure you're on the right side of the law during your Colorado vacation:
You must be age 21 or older to use marijuana in Colorado.
Laws and regulations regarding adult use can vary from town to town, and some cities have stricter regulations than the state. Check local laws before you go for the most up-to-date information.
Don't be shy! Ask virtually anyone who works in a dispensary for legal consumption suggestions. They'll be able to fill you in on all the local options.
Talk to hotel staff about their specific rules. State law prohibits smoking and vaping in hotel rooms, and hotels may also prohibit smoking or vaping in public, outdoor areas. Many front-desk clerks and concierge staff in Colorado are well-versed on this topic and can point you toward legal ways to light up. You might also consider other methods of consumption, like edibles.
Depending on local laws, you can partake in a private home or backyard with the owner's permission. Again, just ask.
You can also sample smokables and edibles in certain private lodgings with the owner's permission. Inquire with your vacation-rental manager as to whether the property is cool with marijuana use.
Colorado has a variety of marijuana-friendly attractions, where you can use it while taking a tour, practicing yoga or doing art.
Find out if there's a private social club in the destination you're visiting where it's legal to consume.
Where Not to Consume
While marijuana is legal in the state of Colorado, it can't be used just anywhere. Here's where you shouldn't use it.
Federal lands: About 28 percent of Colorado's land is in federal hands — that means many of our ski slopes as well as our national monuments and parks. It's illegal to use, or even bring, marijuana onto federal lands because it's only legal at the state level.
Public, outdoor places: Colorado laws prevent consumption in outdoor public spaces, like parks, streets and even balconies. Lighting up, especially, in public may result in a ticket, so just avoid the hassle. Consuming marijuana-infused edibles in public is also not OK.
Private lodgings: Unless you have express permission from a private owner, marijuana shouldn't be used inside hotels, B&Bs, cabins, vacation rentals and other lodgings. When in doubt, just ask if the property is "420" friendly.
In a car: Keep your marijuana products sealed while you drive and stow them in the trunk, even if you're a passenger. That way, if you're pulled over, there's no question of use since driving high will result in a DUI. Smoking in rental cars is not permitted and can also result in stiff clean-up fees.
Want More?
Learn more about how to legally dispose of cannabis on your way out of town
Find tips for safer cannabis consumption