1136 Yuma
1136 Yuma,
1136 Yuma Court,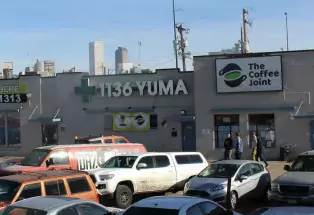 At 1136 Yuma we proudly serve Denver recreational cannabis community. The dispensary is located next door to The Coffee Joint – the first licensed consumption lounge in the state of Colorado.
Browse through our inventory of fantastic indica, sativa, or hybrid flower harvested from our very own gardens or sourced from local Colorado vendors who grow the best cannabis products. Everything we sell is vetted by our seasoned staff so feel free to ask questions!
Don't let your visit to a recreational dispensary be overwhelming: come visit our friendly staff, they are excited to be your guide and help find the right product for you!