Explore Southeast Colorado
Photo (top of page): Bent's Old Fort National Historic Site near La Junta
In Colorado's Canyons & Plains region, history is simply everywhere.
Step into the footprints of Jurassic dinosaurs walking near a long-gone lakeshore in Picketwire Canyonlands. Follow the paths of some of the region's earliest human inhabitants in Picture Canyon. Trace the route of traders and travelers in the ruts and sites of the Santa Fe Trail. Shadow the army as it marched from Bent's New Fort to the killing grounds of the Sand Creek Massacre National Historic Site. Climb the steps into the 1870s Baca House or the 1880s Bloom Mansion at the Trinidad History Museum. Or walk the streets of the Amache Relocation Center (now Amache National Historic Site), once the 10th largest city in Colorado, now abandoned.  
While you're here, take in our natural wonders, too. 
Hike along the clifftops of Carrizo Canyon or the trails of Fishers Peak, Colorado's newest state park. Bike the TransAmerica Trail across the prairie. Boat on the multitude of lakes dotting the plains, or even land your seaplane on Lake Meredith. Fish those same lakes and reservoirs — like John Martin Reservoir — for catfish, walleye or bass. Bird at those lakes, in the canyons and on the shortgrass flatlands for a chance to spot some of the 400-plus avian species that have been identified here. Hunt for pronghorn on the prairie.
Perhaps best of all, you'll likely have the place all to yourself. This is Colorado without the crowds.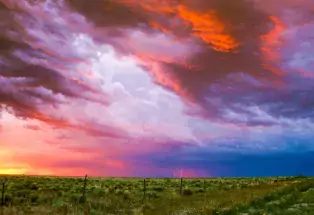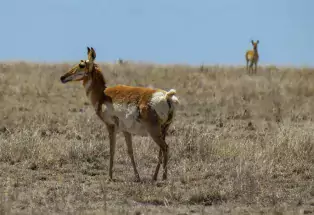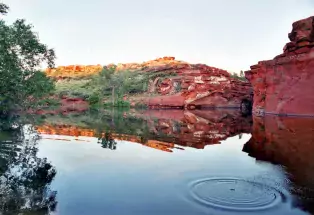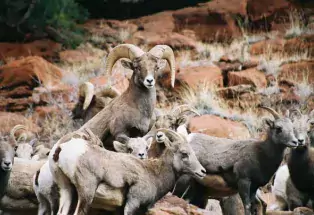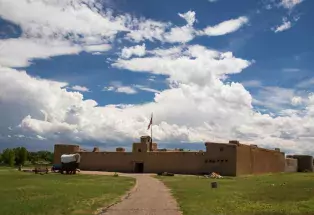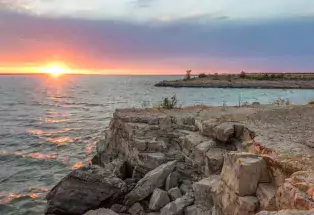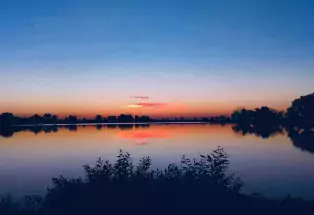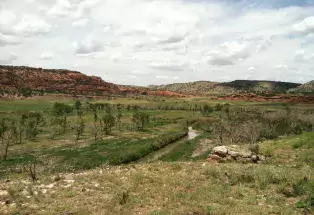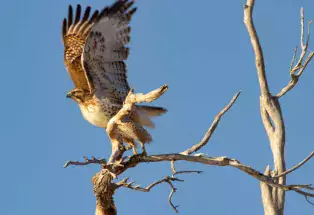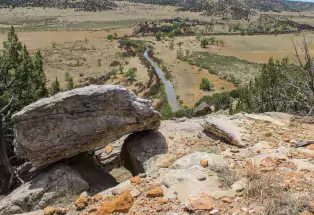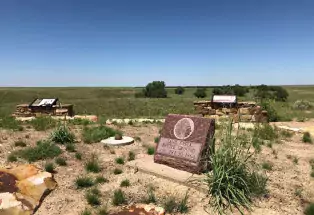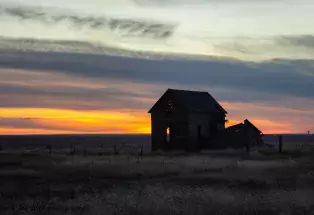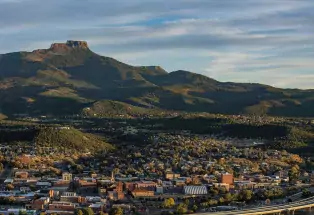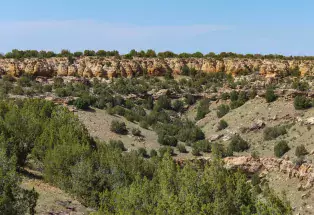 Baca County
Situated on the New Mexico, Oklahoma and Kansas borders, Baca County lies in the crossroads of the history-rich West. Visit celebrated historical sites related to the Santa Fe Trail, Dust Bowl, Works Progress Administration, homesteading, early and modern ranching, and Native American heritage. Insider's tip: Plan to pause for 64 rustic stone, brick and concrete New Deal-era landmarks. Love the outdoors? Visitors will appreciate ancient Native American petroglyphs in Comanche National Grassland's colorful canyons along with the tranquil waters at Two Buttes Reservoir and Turks Pond. Or get your fill of outdoorsy activities like hunting, fishing, hiking, birding and more. The county is even home to five of the 14 trails that make up the meandering Colorado Birding Trail. More than 400 species of feathered creatures thrive here in an abundance of sweet Colorado air and pristine natural habitat. 
Learn more about Baca County >>
Attractions: Baca County Courthouse • Birding trails • Capitol Theatre • Carrizo Canyon • Picture Canyon • Santa Fe Trail • Springfield Golf Course • Turks Pond • Two Buttes Gymnasium • Two Buttes Reservoir
Events: Baca County Fair & Rodeo, summer (dates vary)
Photo: Carrizo Canyon in Comanche National Grassland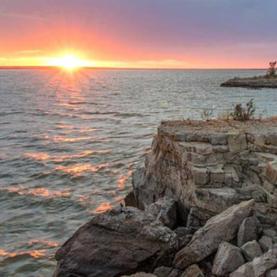 Bent County
If you're a history buff, avid birder or true-blue lake lover, Bent County may be your Shangri-La! It's named in honor of frontier trader and rancher William Bent, a mediator between Native American tribes and the United States government, as well as an intertribal mediator for the many nations who lived north and south of the Arkansas River. John Martin Reservoir State Park, a watersports and birdwatcher haven, is located about 20 minutes east of Las Animas (the county seat). It's the second largest body of water in Colorado, and it's close to historic sites like Boggsville, Fort Lyon, the Kit Carson Chapel and the Fort Lyon National Cemetery. About 400 avian species make their nests in Bent County, too, making it a nationally known birding hotspot.
Learn more about Bent County >>
Attractions: John Martin Reservoir State Park • Boggsville Historic Site • John W. Rawlings Museum • Las Animas Municpal Golf Course • Las Animas Bent County Disc Golf Course • Fort Lyon National Cemetery • Kit Carson Chapel • Fort Lyon • Bent County Courthouse • Santa Fe Trail 
Events: Santa Fe Trail Day, last Friday in April • Bent on Birding, May • Bent County Fair & Rodeo, July • Boggsville Days, October • Christmas at the Museum, December • That Dam Run 10K, dates vary • Disc golf tournaments, dates vary • Rodeo, dates vary
Photo: John Martin Reservoir State Park
Crowley County
Head to Crowley County for fun in the sunshine and shimmering waters. Several no-fee lakes offer abundant space for bird watching, boating, watersports, swimming and fishing. Camp there for quiet reflection and a hiatus from metropolitan living. If you prefer the comforts of a hotel, the Hotel Ordway offers many clean, spacious rooms. If a guesthouse is more your style, Three Dog Night, right on Lake Meredith, delivers comfort, tranquility and solitude. Then satisfy your cravings with mouthwatering goodies from a variety of nearby restaurants. For camping or picnic supplies, visit the local convenience and grocery stores for all your needs. The communities in the area have well-cared-for parks with play equipment, picnic shelters and tables that are perfect for family gatherings. And for those who simply can't sit still, Crowley County boasts tennis courts, baseball fields and miles of bicycling and jogging space.
Learn more about Crowley County >>
Attractions: Crowley Heritage Center • Ordway Reservoir • Lake Henry • Lake Meredith • Hotel Ordway • Three Dog Night Guesthouse • TransAmerica Trail • Ordway parks 
Events: Crowley County Days, last week of July • Ordway Summerfest, third week in June • Lake Meredith Splash-In, summer
Photo: Ordway Reservoir
Kiowa County
Escape from life's hustle and bustle to Kiowa County's magical prairie lands. Located just west of the Kansas state line, Kiowa is the embodiment of Colorado's expansive Great Plains. Startlingly colorful sunrises and sunsets frame the natural beauty of the area. Here, appreciate the confetti of wildflowers dotting the grasslands that promise otherwordly, unobstructed views. South of Eads, the Great Plains' rippling reservoirs provide a wealth of opportunities for hunting and fishing, or simply sitting back and watching deer, pronghorn, birds and other wildlife. For those who want to delve a little deeper, the county holds a rich and diverse history — from Native American cultures and pioneers traversing the plains to the ranches and agricultural fields that are the backbone of the county today.
Learn more about Kiowa County >>
Attractions: Sand Creek Massacre National Historic Site • Great Plains reservoirs • Queens State Wildlife Area • Eads Golf Club • Plains Theater • Towner School Bus Tragedy Site • Kiowa County Museum
Events: Kiowa County Fair and Rodeo, September • Sand Creek Massacre Spiritual Healing Run/Walk, October • Maine St. Bash, July • Merry on Maine, December
Photo: Sand Creek Massacre National Historic Site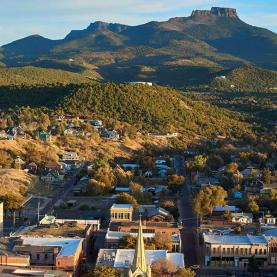 Las Animas County
A borderland between Colorado's jutting mountains and picture-perfect plains, Las Animas County and its county seat, Trinidad, is a geographic frontier. Few towns in Colorado have undergone such a dramatic resurgence in recent years, the biggest transformation being the opening of Colorado's 42nd state park — Fishers Peak. Hop on the Highway of Legends scenic byway to see eye-popping geological wonders like Cretaceous-Paleogene Boundary at Trinidad Lake State Park and the Spanish Peaks' radial dykes. Enjoy a laid-back game of golf on Las Animas County's historical course or a stroll along the Purgatoire Riverwalk. Revel in creative silliness with Trinidad's renowned Art Cartopia Museum and meet the people who put the "heart" into the Corazon de Trinidad. You'll discover one of the most preserved, historic downtowns in Colorado. Las Animas' mesas, mountains, rivers and lakes also yield an abundance of recreational opportunities for hunting, hiking, cycling, fishing and more.
Learn more about Trinidad and Las Animas County >>
Attractions: Art Cartopia • Louden-Henritze Archaeological Museum • A.R. Mitchell Museum of Western Art • Trinidad History Museum • Main St. LIVE • Temple Aaron Synagogue • Ludlow Massacre History Site • Simpson's Rest • Cokedale coke ovens • Scenic Highway of Legends • Trinidad Lake State Park • Fishers Peak State Park
Events: St. Patrick's Day Parade, March • Santa Fe Trail Days Festival, summer • Coal Miners Memorial Celebration, summer • Mt. Carmel Festival, summer • Trinidaddio Concert Series, summer • Triggers Baseball, summer • Labor Day Parade & Rodeo, September • ArtoCade, fall • Hometown Holiday Parade of Lights, winter
Photo: Trinidad and Fishers Peak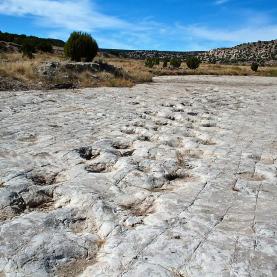 Otero County
Otero County is rich with history, heritage, starry nights, tarantulas, cantaloupes and so much more. Named for Miguel Antonio Otero, one of the founders of La Junta and a member of a prominent Hispanic family, it's found along historic U.S. Highway 50, the "Coast to Coast Highway" that runs from La Junta and Swink to Rocky Ford, Manzanola and Fowler. Here you'll explore 440,000 acres of petroglyphs, abandoned homesteads, abundant wildlife and the largest dinosaur-track site in North America on the Comanche National Grassland. Or travel along the Old Santa Fe Trail — America's first internationally famous highway — stopping at Bent's Old Fort National Historic Site, a reconstructed 1840s adobe fur-trading post. One of 26 scenic and historic byways of Colorado, the Santa Fe Trail connects the dots between the state's canyons and plains. As you drive, stop at summertime produce stands for mouthwatering Rocky Ford cantaloupes and watermelons.
Learn more about La Junta and Otero County >>
Attractions: Bent's Old Fort National Historic Site • Comanche National Grassland • Koshare Museum • Otero Museum • Picketwire Center for Performing and Visual Arts 
Events: Bent's Old Fort Old Fashioned Forth of July • Missouri Days, July • Arkansas Valley Fair, August • La Junta Kids Rodeo and Race Meet, August • Early Settlers Day • Tarantula Migration, September–October • Farmers' markets, July–October
Photo: Dinosaur tracks in Picketwire Canyonlands, courtesy of La Junta Tourism
Prowers County
Prowers County is loved for its natural canyon-and-plains beauty, frontier history and plentiful outdoor recreation. And with a location at the crossroads of U.S. 50 and U.S. 287, this spot is a perfect start to a road trip. Named for pioneer John W. Prowers, the region regales outdoor adventurers with activities like birding, camping, fishing and hunting. Historic points of interest include the Amache Relocation Center (now Amache National Historic Site), a World War II internment camp, and the Madonna of the Trail, a Santa Fe Trail monument. The Big Timbers Museum, whose name came from the huge cottonwoods that lined the Arkansas River north of Lamar, displays all kinds of information and artifacts focused on frontier life, the historic Dust Bowl and the Sand Creek Massacre. Or bring your binoculars to watch for winged beauties like red-bellied woodpeckers, Inca doves and northern cardinals. Walk softly at Two Buttes Reservoir State Wildlife Area, about 35 miles south of Lamar, and you just might see some native Colorado wildlife — like snakes, toads, lizards, raccoons, turtles and coyotes. Pause for 16 National Register of Historic Places properties and districts as you go. If you're a links lover, find time for a challenging, nine-hole game at Lamar's Spreading Antlers Golf Course.
Learn more about Prowers County >>
Attractions: Amache Museum • Amache National Historic Site • Lamar Chamber of Commerce • Spreading Antlers Golf Course • Two Buttes State Wildlife Area
Events: High Plains Snow Goose Festival, February • Sand and Sage Round-Up, August
Photo: Amache National Historic Site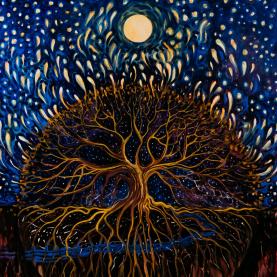 Life Chronicles: Art to Commemorate Our Region's History
See art created by Colorado painters, Doug and Lori Holdread of Trinidad, highlighting historical stories about the Santa Fe Trail, Bent's Old Fort, the Sand Creek Massacre, the Dust Bowl and more.
Sand Creek Massacre National Historic Site in Kiowa County
Comanche National Grassland near La Junta
Amache Relocation Center near Granada
Canyons & Plains movie theaters
Comanche National Grassland near La Junta
Boggsville National Historic District near Las Animas
Sand Creek Massacre National Historic Site in Kiowa County
Comanche National Grassland near La Junta
Amache Relocation Center near Granada
Canyons & Plains movie theaters
Comanche National Grassland near La Junta
Photos, videos and map are courtesy of canyonsandplains.org unless otherwise specified. 
Pronghorn on the Prairie, Bighorn Sheep, Red-tailed Hawk, Purgatoire River, A Roadrunner, Tarantula Sightings and Sunset on the Prairie images are all courtesy of Sue Keefer/Scene in the Wild Photography.