Black Hawk
Black Hawk is nestled adjacent to Central City in Clear Creek Canyon west of Denver. While Black Hawk occupies less than two square miles and has fewer than 100 residents, the former mining and mill town welcomes visitors who come to experience the area's history, scenery and entertainment.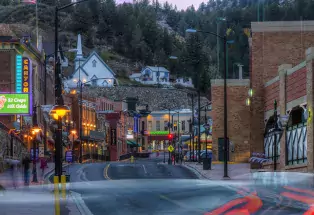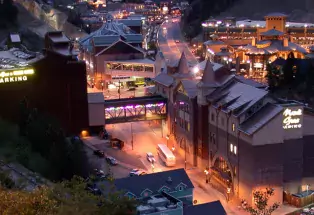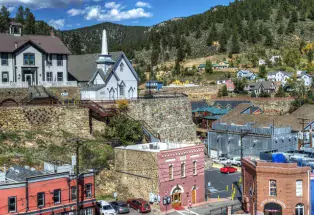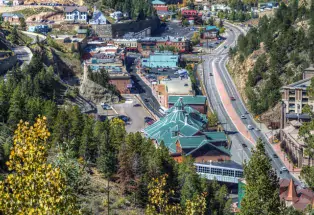 This current-day clamor for cash echoes long-ago Colorado's Gold Rush, which started here in 1859. Like most of the mining towns, Black Hawk boasted gaming halls, saloons and brothels. Take a walking tour to discover the city's storied past, historic buildings and hints of the Gold Rush. 
Today, Black Hawk hosts a unique mix of authentic gold-mining history and modern-day hotels and casinos, all set against the unmatched scenic backdrop of the Rocky Mountains.  
Home to Colorado's largest number of casinos and with easy access from Denver, the city is one of the state's most popular gaming sites. Visitors tempt Lady Luck 24 hours a day at $100-limit blackjack, craps, roulette and poker tables, as well as slot and video machines at more than a dozen casinos, many of which also offer luxury hotel accomodations and world-class dining. A free shuttle runs up and down Main Street so you never have to get in your car once you arrive. And the Casino Shuttle runs between Black Hawk and several Front Range locations, including downtown Denver.
The town sits along the Peak to Peak Highway, a scenic byway that tours popular Front Range towns like Estes Park and Nederland.
Want More?
Read Colorado Mountain-Town Getaway: Idaho Springs, Georgetown Black Hawk & Central City >>
Other Cities in the Region