Glendale
Surrounded on all sides by the city of Denver, the small community of Glendale is just a short distance from downtown Denver and the popular Cherry Creek neighborhood.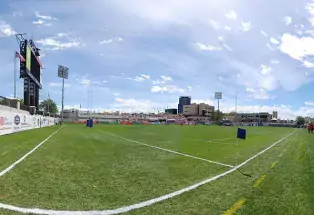 The town offers several shopping and dining centers, as well as Infinity Park, home to the U.S.'s first rugby pitch. The stadium is home to the Glendale Raptors men's and women's rugby clubs.  
Glendale is just a few minutes' drive from Denver's Cherry Creek Shopping Center and Cherry Creek North, one of the West's most popular shopping hubs for big names as well as independent boutiques.
Nearby Four Mile Historic Park explores Denver's history with a working farm, historically accurate replicas, tours and educational programs, and more on the banks of the Cherry Creek River.
Other Cities in the Region