Glendevey
Located in a remote area of the Colorado Rockies amid a beautiful river and rushing creeks, you'll find Glendevey. This wild and picturesque area is one of Colorado's most scenic — and least crowded.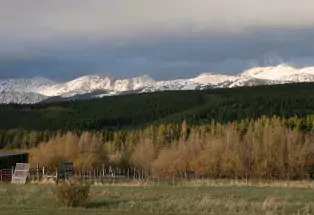 Glendevey is not on any major highway, and for many visitors and residents, the town's remoteness is its most attractive feature. The bordering Rawah Wilderness contains countless acres of untouched natural beauty, and the Laramie River flowing through town provides access to prime fishing. Hunting is also popular in the area.
When residents aren't enjoying the outdoors, they're probably working on local cattle ranches. Several dude ranches are open to the public and welcome a following of annual visitors who love the old-fashioned lifestyle in Glendevey. While summer is always a great time to visit this area, winter holds just as much promise for adventure. Activities include snowshoeing, snowmobiling, backcountry skiing, ice climbing and sleigh riding.
Other Cities in the Region