Paonia
Paonia is a lush landscape that produces an abundance of fruit and vegetables. Fishing, hiking and river floating are all popular in this small town.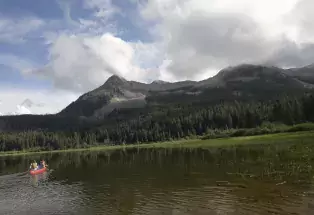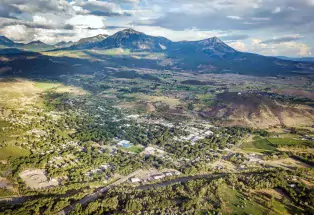 Cherries are the top crop here, and the town celebrates the tart, but tasty fruit for three days during the Paonia Cherry Days each July. A parade, barbecue, fireworks, and, of course, cherries and cherry pies fill the streets. 
In addition to those sweet little stone fruits, you'll find an abundance of agricultural havens here, many of which are happy to schedule a tour or have on-site farm shops. At Western Culture Farmstead & Creamery, for example, you can snack on tasty cheeses and meet the goats who provided the dairy. Or head to Orchard Valley Farms to pick your own peaches, cherries, raspberries and an array of veggies. (And that's just naming two of the many friendly farm sites you'll have to choose from!)
On Grand Avenue — the town's main drag — serious journalists still crank out a nationally recognized and highly progressive environmental newspaper known as the High Country News. Unabashed, investigative journalism reigns above all, and the paper's supporters, including some Grateful Dead members, cherish it.
Nearby Paonia State Park lures nature photographers to its fields of wildflowers, aspen forests and wildlife. Anglers revel in its cold-water fishing and boaters love to explore its crystalline reservoir. Two small campgrounds offer a quiet, remote place to lay your head. 
Paonia is a Certified Colorado Creative District and part of the North Fork Valley Creative Coalition, an area full of galleries, artist studios, shops and arts-related events.
Other Cities in the Region