Pritchett
Pritchett is 14 miles outside of Springfield, Baca County's capital in southeastern Colorado.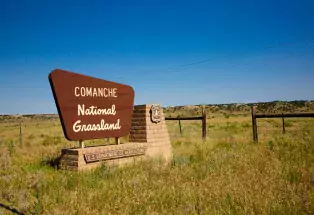 Located on the northern edge of Comanche National Grassland, travelers to the area are privy to views of some of the United States' last short-grass prairies. It's this exact landscape that pioneers crossed when forging their way west with the impetus of Manifest Destiny. Locally run Canyon Journeys offers tours of the grassland as well as lodging in their historic post office turned bunkhouse.
Today, Pritchett is home to less than 150 residents, and visitors not only enjoy views of the timeless landscape, but they also find bright starry skies, uninhibited from city lights. Numerous wildlife, including pronghorn, North America's fastest land mammal, are also present.
The 1998 Western film "The Hi-Lo Country" was filmed in Pritchett.
Other Cities in the Region