Wray
The rolling hills and shady lanes are a welcomed sight in this town set in the middle of the flat prairies of northeastern Colorado.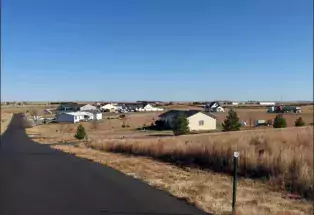 The Republican River flows through town, making Wray a nice break on US 34, just shy of the Nebraska border. Picnic setups and free camping spaces are available at the west end of town.
The Wray Museum is quite elaborate for such a small town. The Smithsonian Institution has created an extensive paleo-Indian exhibit at the museum, which is one of the only permanent Smithsonian exhibits outside of Washington, D.C. The museum displays one of the largest and oldest Stone Age bison-kill sites, depicted through the recreation of the original bone bed. The 1868 Battle of Beecher Island, which took place 15 miles from Wray, is also represented within the 13,500-square-foot museum.
Each spring, the town hosts Greater Prairie Chicken Tours to educate the public on the fascinating birds. Spot the large, striped creatures with bulging bright-orange necks dancing with each other.