2 Days in the Historic Arkansas River Valley
Spend two days exploring the historic roots of the Arkansas River Valley by train, raft, zipline and hot springs.
Sustainability Activity
Travel Like a Local
There are special places and unique vistas around nearly every Colorado corner. You can help ensure these places exist for generations to come by staying on roads and trails, keeping speeds in check, leaving campsites and picnic spots just as you found them, and following instructional signs while you're out and about in our state.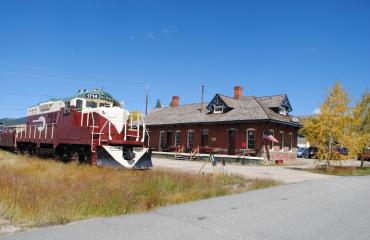 Activity
Leadville Railroad
Spectacular railroad trip in the Rocky Mountains. Incredible views of Colorado's two highest peaks, colorful wildflowers and majestic aspen groves…
Insider's Tip
Head to Buena Vista
Hop into the car for a 40-minute drive to Buena Vista for lunch.