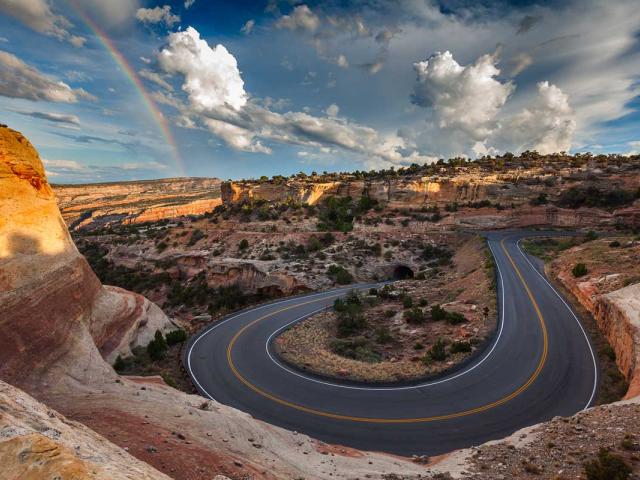 The largest city on Colorado's Western Slope, Grand Junction sprawls across the Grand Valley, an area of the state that packs a punch for those seeking adventure and local flavors.
Sustainability Activity
Travel Like a Local
There are special places and unique vistas around nearly every Colorado corner. You can help ensure these places exist for generations to come by staying on roads and trails, keeping speeds in check, leaving campsites and picnic spots just as you found them, and following instructional signs while you're out and about in our state.
Breakfast
Spoons Bistro & Bakery
At Spoons our philosophy is simple - fresh, local, from the heart. Our food not only boasts local flavor but also handmade quality. While you…
Activity
Travel Posters
Travel Posters capture the essence of Colorado's 14ers, national parks, cities and ski towns of our state's travel experience. Available at Red Rocks…
Insider's Tip
Year-Round Outdoor Fun Amid Epic Views
December through March, visit Powderhorn Mountain to ski, tube or board in view of the world's largest flat top mountain, Grand Mesa. If you're visiting during summer or fall, the Grand Mesa also has a wide array of hiking trails and campsites and more than 300 lakes for fishing.