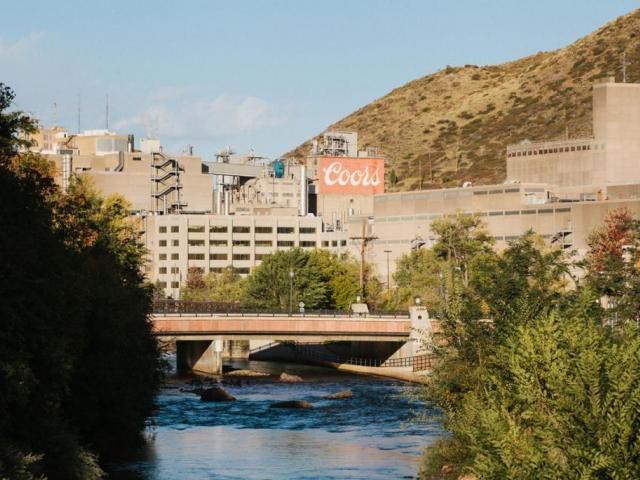 3 Days of History, Hiking & Beer Along Lariat Loop
Explore Lariat Loop Scenic Byway, starting and ending in Golden, for its scenic foothills, red-rock formations, archeological discoveries and numerous breweries. (If you are going to imbibe, however, designate a driver.)
Sustainability Activity
How to Give Back to These Special Places
There are special places and unique vistas around nearly every Colorado corner. You can help ensure these places exist for generations to come by staying on roads and trails, keeping speeds in check, leaving campsites and picnic spots just as you found them, and following instructional signs while you're out and about in our state.
Insider's Tip
Wake Up & Dine
Enjoy a freshly cooked, homestyle breakfast at Eldora Lodge. It's served in the lobby.
Activity
Buffalo Bill Grave and Museum
The Museum illustrates the life, times, and
Insider's Tip
Plan for Picnic Lunch
Swing by a supermarket in Golden to stock up on picnic goodies before heading to Buffalo Bill Grave & Museum. When you're done, continue southwest to Bergen Park, accessed along Highway 74, and pause for lunch. Bergen Park, on the National Register of Historic Places, is a pioneer site dating back to the 1860s.
Activity
Morrison Natural History Museum
Discover dinosaurs through hands-on exhibits and personalized tours.Just outside of the suburbs, explore the small…
Dinner
The Fort Restaurant
Join us for some shinin' times at The Fort! This award-winning restaurant sells more buffalo steaks than any other independently owned restaurant…
Insider's Tip
Music-Lovin' Fun
Activity
Red Rocks Park & Amphitheatre and Visitor Center
It took 300 million years to create Denver's most scenic attraction and once you view this internationally known amphitheatre, you'll understand…
Lodging
Arrowhead Manor Bed and Breakfast Inn & Event Center
This gorgeous property has amazing mountain views and 5-star service, yet only 15 minutes from the greater Denver area. Private hot tubs,…
Insider's Tip
Wake & Dine Again
Arrowhead Manor Bed & Breakfast serves a hot continental buffet every morning, with delicious traditional breakfast items and Starbucks-brand coffee.