As a hub for true Western Slope adventure, Montrose has it all. From the depths of the Black Canyon of the Gunnison National Park to sky-scraping mountains and everything in between. Montrose is your home away from home, where every day is a new adventure.
Sustainability Activity
Pick Up After Yourself (and Others)
Montrose is home to a lot of epic outdoor adventures. The best way to give back to the community is to keep the area clean. If you choose to hike, bring an extra bag to pick up some trash along the way.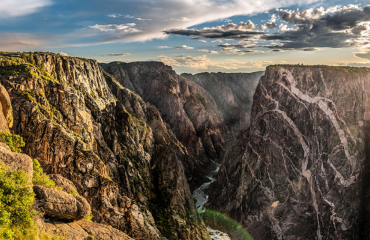 Activity
Hike Rim Rock Trail
Grab your hiking shoes, sunscreen and camera! There is no exaggeration in saying that the Black Canyon of the Gunnison National Park is one of the nation's most breathtaking scenic treasures. Carved through solid granite over countless millennia, the dark canyon walls plunge an awe-inspiring 2,700 feet to the Gunnison River below.

Map the Trail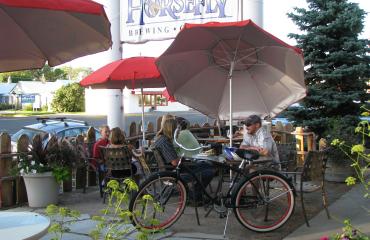 Lunch
Horsefly Brewing Company
Horsefly Brewing Company believes that each beer should be as honest as possible …. that is, carefully crafted to the style with some added…
Insider's Tip
Call Ahead
Call in advance to book your distillery tour about a week before your visit.
Dinner
Pahgre's
Pahgre's, a full-service, locally owned, and operated restaurant in Montrose, Colorado, prides itself on its award-winning pizza.
Activity
Phelanies
Take a step back in time when you visit Phelanies. This Speakeasy bar rekindles the Prohibition era in Montrose, Colorado.
Lodging
Canyon Creek Bed & Breakfast
The Canyon Creek Bed & Breakfast is a quaint, charming house located in Historic Downtown Montrose, Colorado. This retreat is conveniently located…