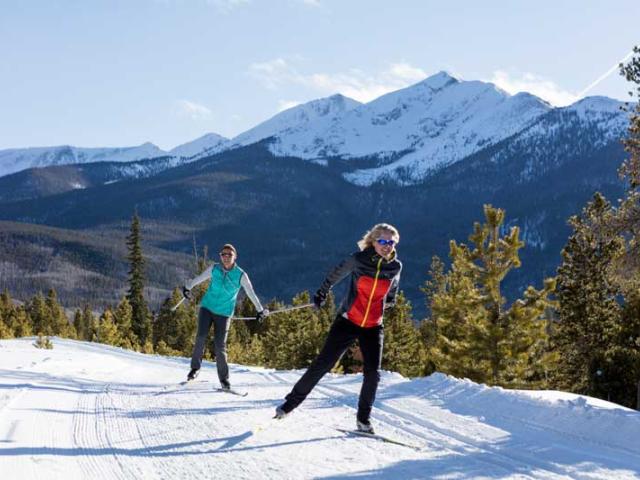 3 Days of Nordic Skiing in Frisco
Learn to Nordic ski at Frisco's Nordic Center and then head out on your own on one or many of Frisco's vast Nordic trails. Bring the family along for plenty to do at the Frisco Adventure center, from tubing to sleigh rides.


Photo (above) courtesy of Todd Powell
Itinerary Tip
Backcountry Safety
Sustainability Activity
How to Give Back to These Special Places
The Summit Nordic Ski Club is always accepting donations! It's one of Colorado's top ski clubs offering programs for young athletes to develop fitness, confidence and skills in a team based environment.
Insider's Tip
Stay at the Frisco Inn on Galena for Breakfast
Your stay includes a full gourmet breakfast and house-roasted coffee.