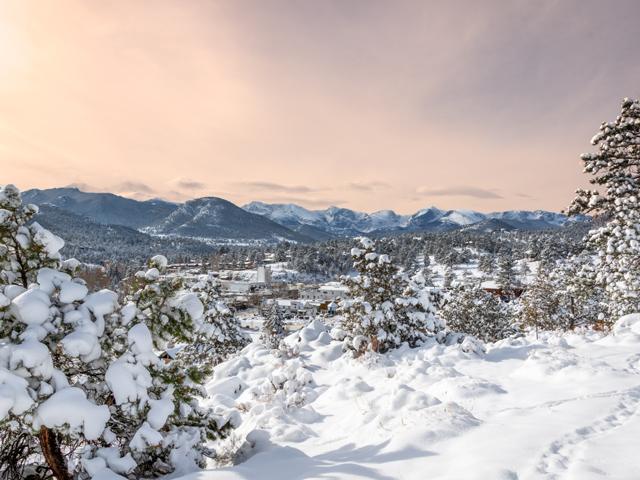 3 Days of Winter Adventure & Solitude in Estes Park
Try your hand at people-powered snowsports this winter in Estes Park.
Sustainability Activity
Give Back
Help support nonprofit operational needs for essential services and basic necessities by donating to the Estes Park Nonprofit Resource Center's Nonprofit Relief Fund.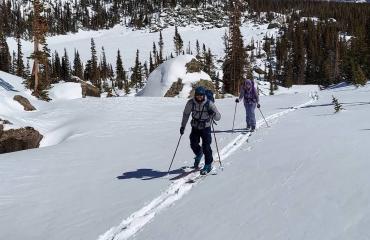 Activity
Estes Park Rock Climbing: Elkin's Snowshoe Tour
4-hour morning snowshoe tour guided by Estes Park Rock Climbing. Guides will take you on a personal snowshoe tour followed by lunch and cocktails…
Itinerary Tip
Lunch
Estes Park Rock Climbing will provide lunch. They work with you ahead of time to coordinate meals based on your tastes and dietary restrictions, so everyone gets what they want.
Breakfast
Mountain Home Cafe
For years, Mountain Home Cafe has been serving breakfast and lunch in Estes Park. It is family owned and operated. And a favorite for locals &…
Activity
Colorado Mountain School
Colorado Mountain School offers courses & privately guided group and individual outings in rock climbing, mountaineering, skiing & avalanche…
Itinerary Tip
Sammy Time!
Pick up a sandwich from The Country Market of Estes Park to eat on-site after your lesson. Bonus: They make excellent coffee, so grab one of those to perk you up before you head out.