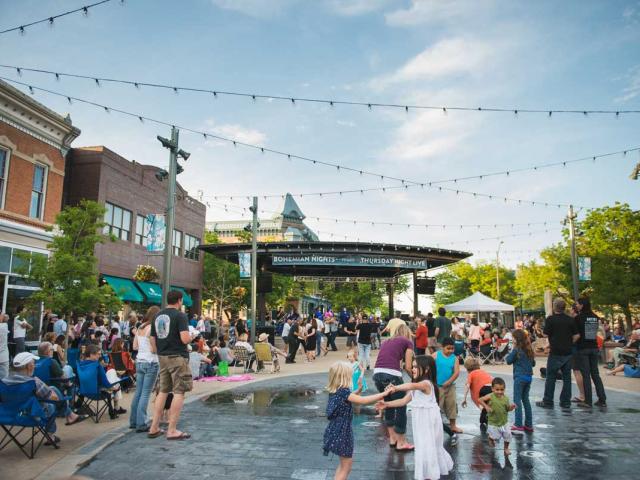 5 Days in Greeley, Loveland, Longmont & Fort Collins
While these towns have their roots in agriculture, visitors will discover much more today. From vibrant art communities and a wide variety of outdoor adventures to amazing brews and stunning views, all of these enclaves are stop-worthy destinations.
Sustainability Activity
How to Give Back to These Special Places
Donate to the Fort Collins Museum of Discovery to help make a unique visitor experience at the museum! From exhibits designed to spark ideas, showcase history, explain phenomena, and describe the events that shape our world, to daily activities like Innovation Lab demonstrations and Take Apart Days, there's always new opportunities to explore, learn, reflect, and have fun. Or check in with Growing Gardens volunteer program for opportunities to give back to local farms.
Breakfast
Doug's Day Diner
A place for the regulars and newcomers alike. It's not home, it's not work, it's your "third place", where you're taken care of.
Activity
Hike Devil's Backbone
Red-tailed hawks soaring above, grasslands carpeted with wildflowers, towering rock formations — these are just some of the natural features to be enjoyed at the 2,198-acre Devil's Backbone Open Space.

Map the Trail
Lunch
Sylvan Dale Guest Ranch Horseback/Lunch Ride
Our 3,200 acres offer a "don't fence me in" riding experience for all ages and abilities. "Saddle bag" lunches can be made available for 2- and 3-hour rides.
Insider's Tip
Head to loveland
Drive west 35 minutes to Loveland.
Insider's Tip
Guides to Loveland
Stop into the Loveland Visitors Center to pick up a historic walking map, brewery passport and other walking-tour guides.
Activity
Hiking at Horsetooth Reservoir
The scenic 2,711-acre Horsetooth Mountain Open Space covers elevations from 5,430 to 7,255 feet. Its 29 miles of hiking, biking and horseback riding trails connect to the Blue Sky Trail and Lory State Park trails.

Map the Trail
Insider's Tip
Eat Where You Slept
Take advantage of Fairfield Inn & Suites' complimentary breakfast before heading out for the day's adventures!