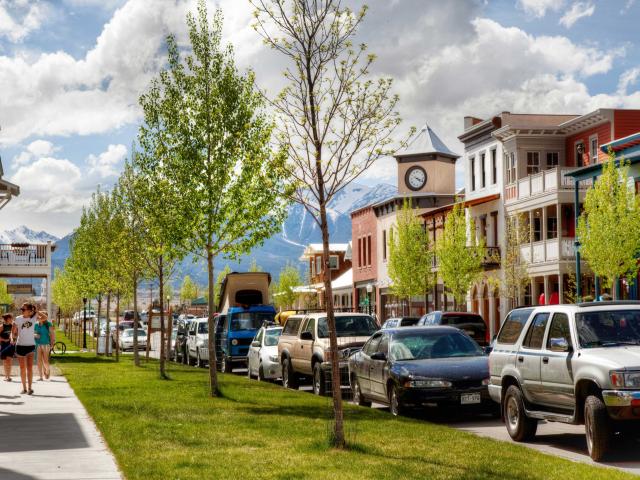 Adventure in the Arkansas River Valley
Ditch the crowds and adventure in the "real" Colorado. The Arkansas River Valley welcomes you with stops in scenic Leadville, Buena Vista and Salida.
Sustainability Activity
Help with Trail Maintenance
Breakfast
City on a Hill Coffee & Espresso
We are located in the green brick building in the center of downtown Leadville, just south of the traffic light. The shop is a warm place to relax…
Insider's Tip
Head to Buena Vista
Start your morning with a 30-minute car drive to Buena Vista.
Activity
American Adventure Expeditions
Whitewater trips on Colorado's most popular river, mountain-bike tours on the Continental Divide, guided high-country ATV tours and ziplining over…
Activity
Stroll down Main
Walk along Main St. and South Main St. in downtown Buena Vista for live music, galleries and one-of-a-kind shops.
Insider's Tip
Lunch is Served
You'll enjoy lunch dished up by your guides on the river.
Dinner
House Rock Kitchen
House Rock Kitchen is a fast casual, from scratch, healthy, fun option in Buena Vista.
Activity
The Beach
Colorado's riverside concert venue. Nestled on the banks of the Arkansas River, The BEACH is BV's outdoor community living room. Kick back, relax,…
Lodging
Surf Hotel & Chateau
Welcome to the Surf Hotel, a boutique hotel in the adventure town of Buena Vista. Inspired by the understated elegance of European hospitality and…
Insider's Tip
Treat Yourself
Book a spa treatment after dinner to get really relaxed before bed.
Lodging
Mount Princeton Hot Springs Resort
Enjoy a touch of luxury in these modern cozy log cabins. Rustic at heart, each cabin houses either a 1 or 2 bedroom layout, a loft with 2 queen…
Insider's Tip
Drive to Salida
Get an early start to your day by driving 25 minutes to Salida for breakfast.