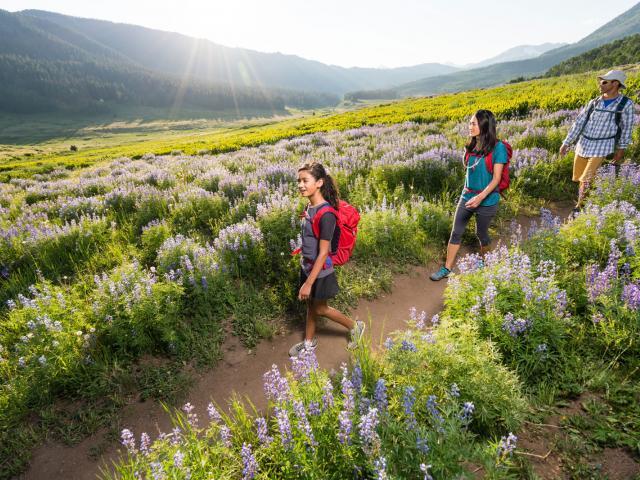 Ancient History Meets Modern Fun in Mountains & Mesas
Get ready to take the kiddos' learning to new heights with Colo-Road Trips Educational Itineraries, trips crafted with plenty of hands-on learning, educational adventures and, of course, stops for ice cream. Each was designed with kids from kindergarten to 5th grade in mind, but the activities, outings and accommodations will be enjoyed by children of all ages — yes, that's you, moms and dads. Supplement your trip with trivia, educational videos and games — or just hop in the car and go!
Fantastic experiences await you in the Mountains & Mesas region. Discover our earliest living creatures and humans, while immersing yourself in beautiful settings and awesome adventures. Watch history and science come alive in this area as you explore the remnants of dinosaurs and prairie dogs. So, get ready to load up the kids, strap in your bikes, pack your hiking boots and hit the road!