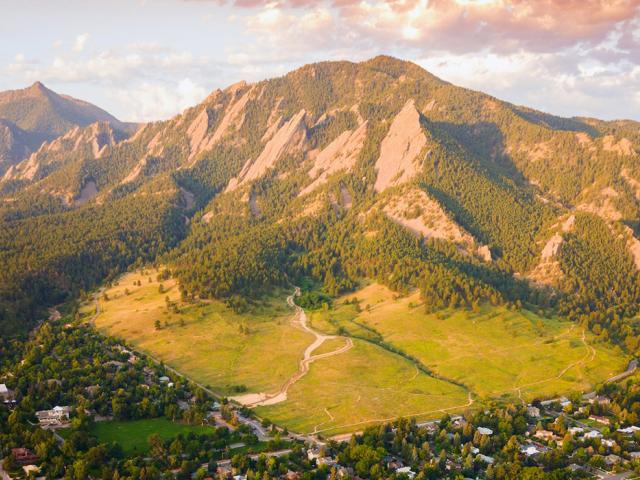 Off the Beaten Path in Boulder
Journey to parts of Boulder usually only frequented by locals in this neighborhood tour.
Sustainability Activity
Volunteer at a Park
Insider's Tip
Cutthroat Kitchen
Cafe Aion's chef, Dakota Soifer, was the champion chef in season four of Cutthroat Kitchen.
Activity
Outdoor Show at the Dairy Arts Center
Catch the Dairy's "Backporch" performance series or a drive-in movie until this performing arts center and gallery reopens to the public.
Lodging
Boulder Adventure Lodge
Our Sunset Cabin is a three-bedroom cottage that is the only stand-alone unit at the A-Lodge. Great for families or a group of friends. Full…
Breakfast
Blackbelly
Blackbelly Market is the first restaurant by award-winning chef Hosea Rosenberg. Our menu is founded upon locally-sourced, sustainable, organic food…
Activity
Bike on the Path Less-Traveled
Bike under the bright Colorado sun, through Boulder on Goose Creek Path.

Map the Trail
Insider's Tip
Pick Up Lunch
Grab your lunch before your bike ride at LeFrigo where the vast selection of imported cheeses, meats and olives will make you want to eat everything in sight.