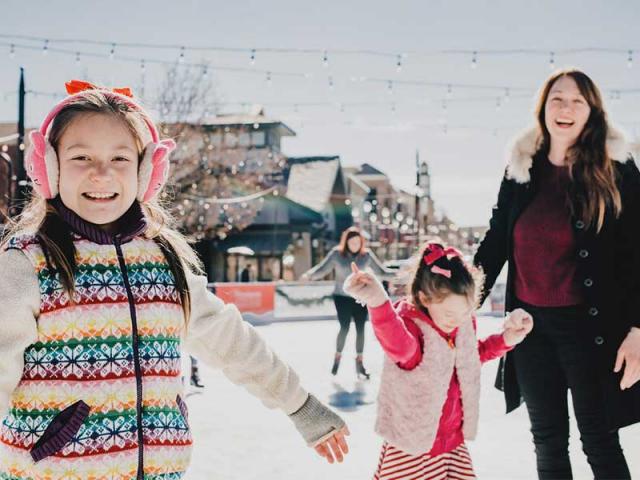 Celebrate the holiday season in style with three days of family fun in Aurora, the Gateway to the Rockies. Embrace new winter traditions, including a creative cooking class, and share what makes the season unique with those you love. Find more holiday and activity deals here >>
Sustainability Activity
Eco Travel to See Public Art
Grab dinner or get to your hotel using the city's R Line light rail. This commuter train travels along the Art In Public Places route, which includes sculptures and art pieces designed to be viewed from the light rail's windows. Visitors flying into Denver International Airport (DEN) can use the A Line Train as an eco-friendly way to get to their destination. Along this route, explore custom murals and street art. 
Insider's Tip
Dine Local
Aurora is a city filled with cultural diversity and hundreds of restaurants to enjoy. If you're looking for a place to grab a meal, explore on Havana Street. There, you'll find clusters of dine-in experiences with flavors from across the globe.
Insider's Tip
Have your dinner and make it, too
Cook your dinner alongside a master chef at Create Cooking School. This hands-on professional cooking class shows you the ropes for creating your very own holiday classic meal.
Lodging
Hyatt Regency Aurora-Denver Conference Center
Conveniently located near the heart of downtown Denver in Aurora, the Hyatt Regency Aurora-Denver Conference Center is full-service hotel in Aurora…