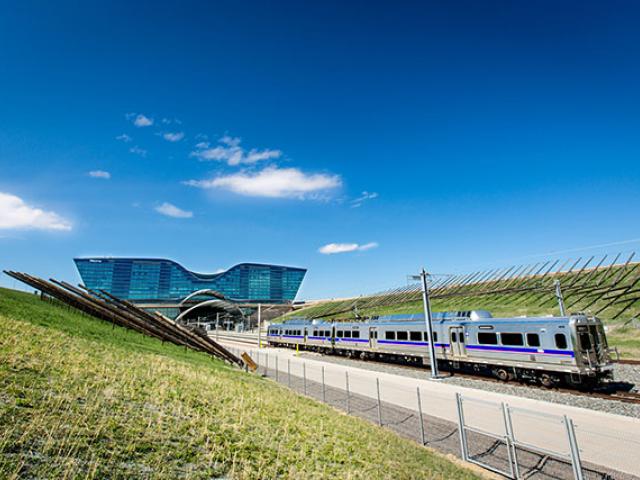 Colo-Road Trippin' Without a Car
Low emissions. High equity. Zero worry. Ditch the wheels but not the adventure. Travel through Colorado's cityscapes and mountains, while supporting local communities and minimizing your carbon footprint. Header Image: VISIT DENVER/Denver International Airport
Sustainability Activity
Volunteer with Groundwork Denver
Groundwork's mission is to bring about sustained improvement of the physical environment and promote health and well-being through community-based partnerships and action.
Sustainability Activity
Ride a Train
Ride the A Line RTD train from Denver International Airport toward downtown and get off at the 38th and Blake Street Station — right in the heart of RiNo, one of Denver's creative hubs. 
Sustainability Activity
Take the Bustang
Ride the RTD A Line one stop westbound to Denver's Union Station where you'll catch the Bustang to Estes Park. The route is set to begin right before Memorial Day.
Insider's Tip
Stay Off The Beaten Path
Roosevelt National Forest offers spectacular sights of Rocky Mountain National Park! So, soak up all the views and lighten your impact by taking the road less traveled.
Sustainability Activity
Make Your Way Back to Denver
Take the Bustang back to Denver, then take the free mall ride from Union Station to Civic Station. 
Sustainability Activity
Rent a Car
Ride the waves of the future and rent an electric vehicle through the Turo app!

Sustainability Activity
Carpool to Red Rocks